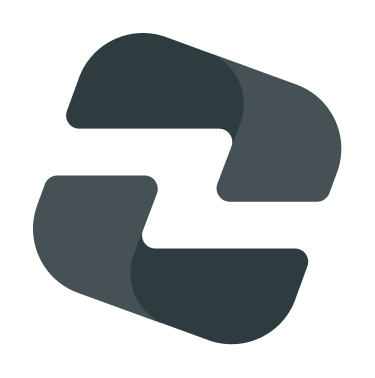 Promotion
Using classified & Banner advertising to promote your website
Classified advertising is also on the Internet.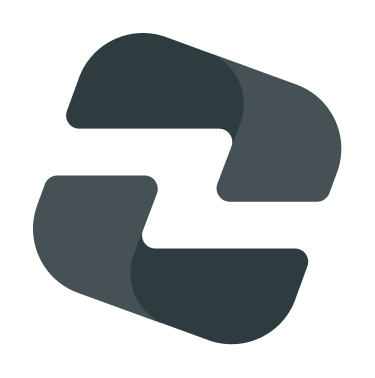 Promotion
If your website is new and the search engines dos not know about it, you need to submit it and tell them about it so they can list it. If the search engines already know about your website it may not be necessary to submit it. You can find out if the Search engines know about your website by doing a "site:www.yourwebsiteaddress" search. The search engine will tell you how many pages of your website that they have a record of.

Please note. you do not have to submit your sitemap. The search spiders are programmed to crawl the internet in search of new content, new websites. Sometimes it can be faster to get your website in the search results by simply getting a good link to it.

Search engine submission can be a complicated process; fortunately there is just a few search engines to submit to these days. Many of the other search engines are "Powered" by the primary ones.

So how do you submit your website to the search engines?
Avoid using automated submission services
There are many automated search engine submission services. The best advice we can offer you regarding them is – "Don't use them!". Search engines hate automated submission services as they can be used to 'spam' the search engines. Most search engine submission processes differ slightly, so after coming this far with your optimisation why risk receiving a 'black mark' next to your website's domain name in the search engines.
Free organic manual submission
If search engines are a key part of your website promotion strategy then we believe it is absolutely vital that you spend time submitting your website to the search engines manually.
This method has no guarantees and it usually takes a number of weeks (up to eight) before your website is indexed. The key search engines that offer free submission are below:
Paid inclusion
Pay per click advertising (PPC) means that you pay to have your website included in a search engine. By paying for inclusion you ensure that you are included in a search engine as a matter of priority. Pay per inclusion programs give you no guarantee about where your website will rank on search pages. So for certain keywords or phrases, you still need to properly optimize your pages. All that pay-per-inclusion programs guarantee is that your website will be included in their search engine's index.
If you need your website to be included within a search engine quickly then you need to consider pay-per-inclusion. We recommend that you use both methods.
Learn more about Pay per click advertising (PPC)
Monitoring
Now that you have submitted your website to the search engines you will need to wait for the search engines to index your website. This usually takes between two weeks and two months (unless you have paid for inclusion). Once you have been listed it's time to monitor your listings. There are a number of ways you can do this:
Simple Monitoring - The simplest method of monitoring is to go to each of the search engines that you are targeting and type in your keywords or phrases. Take note of where your website appears in the list. Look at who appears above you and then research what they are doing to make their website rank higher than yours.

Web-based Tools - When you Submit your sitemap to Google, you create a Google Webmaster account. The Google Webmaster account provides a set of tools which help you monitor the Search engine listing and ranking process. Market Leap (www.marketleap.com/verify/default.htm) provides a number of free web-based keyword analysis tools. These tools will allow you to check the rankings of each of your keywords and phrases.

Software Packages - Web Position Gold (www.webposition.com) is the #1 solution for SEO. It provides a whole range of tools for all aspects of SEO. Included as part of the Web Position Gold package is the ability to monitor your rankings on target keywords and phrases. If you are serious about your SEO, and the DIY route is for you, then you should consider purchasing Web Position Gold. The standard edition costs US$149.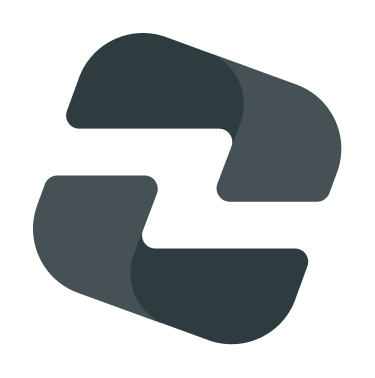 Persuasion
A good website needs to have fantastic sales copy supported by great pre-sales content.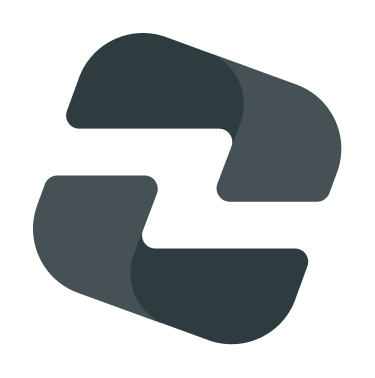 Persuasion
Establishing your trust & credibility
Trust and credibility need to be established to successfully persuade your visitors to take action.

Website visitors buy only from businesses whom they trust. Without trust and credibility, it would be impossible for any ecommerce to grow.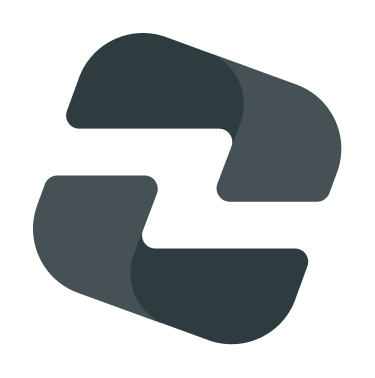 Link building
Reciprocal links that endorse you
Links are the Internet's form of 'word-of-mouth' marketing. When someone links to your website they are, in a sense, endorsing your website.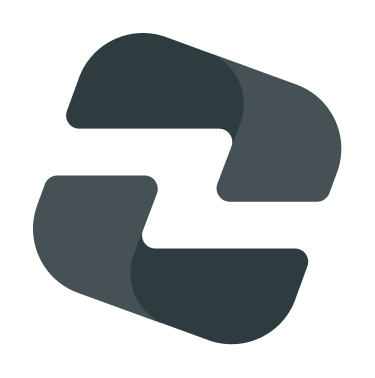 Domains & Email
When an Internet user types a domain name into a website browser a request is sent out to the local Internet Service Provider (ISP) asking where it can find that website.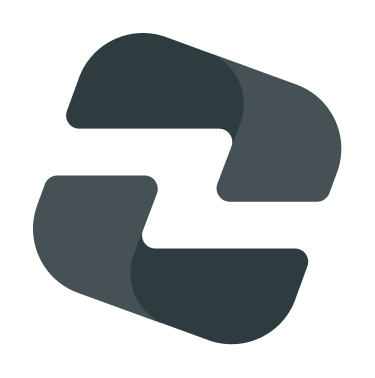 Search Engine Optimisation (SEO)
Meta-Data - Data About Data
Metadata is the information about a data source. For example, a document contains information, but there is also information about that document such as the title, author and publisher - this is the metadata, in other words, data about data. If we compare this to the web, every webpage has a number of metadata elements that can be set for the page. Standard metadata that should be displayed for every webpage is: the page title, the description and the keywords or phrases that summarize the content of that page and which appear within it.

Metadata is not visible on the site itself but is used by some search engines and directories to gain information about the website in order to index (catalogue) it correctly. Different search engines use metadata differently and some don't use it at all.
The following is an example of effective metadata, that could be used by the site www.currypantry.com

Title
Welcome to Curry Pantry, suppliers of premium Malaysian Curry Pastes.

Description
Visit Curry Pantry for authentic, premium Malaysian Curry Pastes and sauces. For gourmet food without fuss, see our recipes for vegetable, lamb, seafood, beef or chicken curry.

Keywords
Curry, curries, pantry, curry pantry, sauces, pastes, recipes, Malaysia, Malaysian, cuisine, food, history, lamb, chicken, seafood, vegetable, meat, vegetable curry, seafood curry, chicken curry, lamb curry

Writing Your Metadata
Keywords / Phrases


When preparing your metadata, prepare your keywords / phrases first. This is because they should also appear in your page description and title. They should reflect the specific content of the page that you are writing for and you should consider the following:

What are the key words / phrases that your potential customers might enter into search engines or directories to find your company, site and products?
What keywords / phrases do your competitors use?
How competitive is your industry (you may want to select a niche and focus upon that)
Keywords should be limited in number (Search engines generally only permit a maximum of 25 or so, all other keywords appearing after that are ignored)
Keywords / phrases should not be repeated too many times (Search engines 'see' both of these strategies as 'spam', false attempts to increase search engine rankings and will ignore the page / site.)
Compared to our example of effective keywords above, an example of a keyword /phrase list that would not be accepted by search engines because it is too repetitive / long would be;

Curry, curry, curry, curry, curry, curry pantry, curry pantry, curry pantry, curry pantry, curries, curries, curries, curries, curries, curries, Malaysia, Malaysia, Malaysia, Malaysia, Malaysian food, Malaysian food, Malaysian food, Malaysian Food, beef, lamb, chicken, seafood, vegetable, meat, beef, lamb, chicken, seafood, vegetable, meat, beef, lamb, chicken, seafood, vegetable, meat, food, food, food, food, recipes, recipes, recipes, recipes, recipes, Malaysian recipes, Malaysian recipes, Malaysian recipes, Malaysian recipes.

When entering your keywords / phrases they should all be separated by a comma. For example:
keyword1, keyword2, phrase one, phrase two
Page Description
Having selected your keywords, it is now time to prepare your page description. This is displayed by most search engines when returning a listing of relevant sites based on a specific search. Users search for sites by entering keywords or phrases into search engines or directories and the page description is displayed beneath the title in the list of results.
For the description, write one or at most two sentences describing the page content. Incorporate your page content / metadata keywords while writing it so as to increase the chance of the web page being found by search engines and directories.

Page Title
The page title is also used by search engines to gain information about the website and is the most important piece of metadata on any webpage. The page title is displayed in search result listings and also in the browser title bar whenever the page is viewed.

It is advisable to make the title no more than approximately 10 words long as anything longer than this will be truncated. Try to include keywords, rather than just the company name - preferably keywords & phrases that are also used in the page content, as well as in the metadata.
Below is an example of how our metadata example would appear when returned by Google as a hit.
Welcome to Curry Pantry, suppliers of premium Malaysian Curry Pastes

Visit Curry Pantry for authentic, premium Malaysian Curry Pastes and sauces. For gourmet food without fuss, see our recipes for vegetable, lamb, seafood, beef or chicken curry… http://www.currypantry.com - 15k - Cached - Similar pages

Summary
Metadata is an often overlooked component of many websites and many webpages. Every webpage that you have should have at least a 'Page Title' and 'Page Description'. The 'Keywords / Phrases' meta-data is nowhere near as important as the other two as it is only used by one or two search engines – but it never hurts. All the best!!




---
"Is Your Website Producing Amazing RESULTS?"
If your answer is anything less than a resounding yes, then you need to learn about Zeald and the 'Websites that Work!" program. Because results that are anything less than 'amazing' means you are selling yourself short!

---

© Zeald 2005 – All Rights Reserved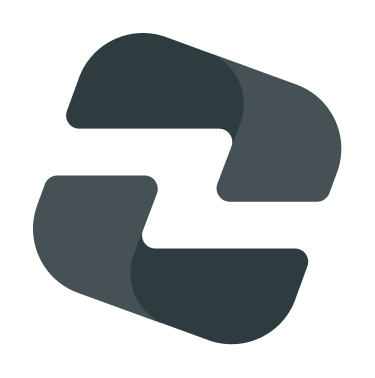 Persuasion
Why every website needs a strong UVP
What is UVP?
At some stage or another you might have heard of the phrase 'elevator pitch'. It's basically a short 30 second pitch about your business idea or proposition. This typically includes who your target market is, what benefit you offer your customers, a description of your products or services and most importantly what makes you unique – what's different about you compared to everyone else in the market.
Unique Value Proposition (or UVP) is exactly that. It is a clear statement that communicates to your website visitors exactly what you are offering and why you are the only business making this offer. It's not the same as having a 'tag-line' which is usually something short and memorable.
A UVP doesn't have to be memorable but it needs to be a strong, clear and concise statement about your business so that every time someone lands on your website it should be immediately obvious to them why they should be doing business with you and not with someone else. For example, Amazon's UVP is 'Low price, wide selection with added convenience anytime, anywhere.' In one sentence they have summarised what sets them apart from everyone else.
Identifying your UVP should be one of the most important aspects of your marketing strategy but surprisingly, many businesses struggle with this and often ignore this key area of their business and website.
UVP success story
The team at Future Now, like most other marketers, are passionate about establishing a strong UVP for every website. To prove the importance and effectiveness of a UVP, they used one of their clients Accepted.com as a case study. They ran a test where they drafted three different versions of UVP and tested them against the original website.
They trialed UVPs that communicated how long Accepted.com has been helping customers, how much success they have had and the kind of customer problems they can solve.
The result was a whopping 30% increase in conversion, resulting in tens of thousands of dollars in extra sales!
As you can see, by just identifying your point of difference and communicating that with your customers, you can actually impact your conversion rate.
So how can you go about establishing a UVP?
UVPs are the best way to spark the interest of someone that has landed on your website within that 3 second time frame we often talk about. A big part of establishing a clear UVP is putting yourself in the customer's shoes – what does he/she have to gain by specifically doing business with you?
Here's a few tips to get you started:
Get input from your employees. Get a group of people in your company together – and ideally someone from every department so you get input from every area in your company. Even better if you can involve each and every one in your company through an email. You want them to answer the simple question 'what do you think we do best?' This will give you a range of answers from every part of your company.

Ask your most faithful customers. Find out from a few of your most faithful customers why they chose you. Clearly they think you offer something that no one else does, so find out what it is and get as much detail as possible – remember, if it's a great quote you can even use this as a testimonial on your website!

Think about why you decided to go online with your business. What made you think you needed to be online – maybe you saw an opening for a product or service that no one else is offering or maybe you can do it better, quicker or cheaper?

Create first draft of UVP list. Once you have the list from all the three exercises above, look for points that have a common thread and separate them out as your UVP list.

This list should be the foundation of your UVP. Now you just need someone that is a good writer within your company or someone you can hire for a few hours to write around five versions of the UVP.

Test each of the versions compared to your website as it stands. You need to place this UVP on your homepage and any other important landing pages (if you have any PPC advertising set up, all your landing pages from these campaigns should have your UVP). Test each one of the UVPs against your website and check for conversion rate - remember not to change anything else on your website during this period because you want this test to give you the best possible indication of what the right UVP can do for your results.

Pick the one that gives you the best conversion rate.
Once you have set up your UVP, remember that this will distinguish you from the rest of the market place and help you become a leader but to stay on top it's always good re-visit your UVP, tweak and adjust it as your business develops over time.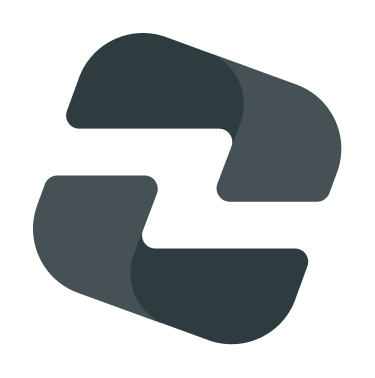 Web Design Tips
How to optimise images on your website
Images are a very important part of your website. They tell a story and help convey information but the key is to make sure that you optimise them so the user still has a great experience while browsing your website. Use the following simple tips to make sure that your images are fast loading, tidy and professional - while still conveying the information.
Understanding the different image formats
When you are dealing with images, you will find that there are often few different file formats available - meaning the file names will have different extensions. Each one has its own benefits and depending on the situation and the kind of image, it is a good idea to look into which format works best and use that file format. The two most popular file formats for images that you will come across are Jpg and Gif:
Jpg format
The Jpg format is very commonly used and it is good for displaying photographic images, which normally contain colour blends and tones. The Jpg file format can have several million colours, but it does not support transparency. Transparency is a feature that allows you to overlay a background colour on to your image. This is a great feature when you want to include text on a graphic background - if you go with Gif file, the background will come through the text box so the text is just sitting in as part of the background. Where as a Jpg image will not support that feature.

Image file types - Jpg vs Gif - photographs are a lot clearer in a Jpg format when the file size is small
Gif format
Gif images are good for small images or images with a small number of colours that are just solid colours without any fading, for example, company logos typically have a few colours and they are generally flat colours that are suitable for a Gif format. The Gif file format can have up to 256 colours and supports transparency.

The Gif format is great for smaller size images with limited colours or tones
The Gif format also supports basic animation so you can include files with animation for extra effect like these cute kittens for example: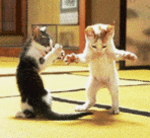 Gif file animation
Use image editing software
When you are editing images, like for example you want to add text to an image to explain its context or you want to change colours or play around with it to make it your own, you will need to use third party image editing software. Zeald image manager also gives you access to an image editing program but it is more basic so anything that requires editing of the image itself like colours, we recommend using other software.
You can look into Adobe programs like Photoshop and Illustrator or Fireworks but there are number of online applications you can use that are free and also very easy to use. So no need to download a program on your computer. And some of these free applications also allow you to store your files on the internet. We have reviewed a few of these options so you can choose from the best available.
Crop and resize images
Image files are made of pixels and every pixel of an image takes time to load. One of the most effective methods used for reducing the file size of an image is to remove pixels by reducing the dimensions. 'Cropping' and 'resizing' are two ways we can use to do this, and depending on the kind of image you have and what you would like to focus on, you could either use one of these methods or you can use a combination of both. Keep in mind that the final image should still contain all the necessary information to get the story across.
Cropping
'Cropping' is a feature that allows you to cut the unwanted edges of an image, which makes it a very effective technique for reducing the size of an image, while still keeping the most valuable part of the image intact. By cropping an image we can remove elements of the image – like unwanted background, sky, grass, crowds, office walls, etc. This method is pretty much like the zooming function, because we are highlighting the part of the image we want our visitors to look at.

The cropped image on the right retains the information that we are trying to convey, while the original image on the left does not tell the story
Resize
'Resizing' an image allows you to change the size of the entire image – so all the elements of your image are still present, just in a smaller size. And because we are changing the size of the image, it is important to keep the proportions of the image the same, i.e., the height and the width ratio of the image, otherwise the image will look squashed or stretched. The Zeald website image manager program allows you to 'lock' the proportions so you can just change one of the dimensions, either height or width and the other will change automatically in proportion to the original image.
Use small thumbnail images and link to large files
Another technique used to reduce the download time of a page is to move large images, audio, video and animation files to other pages. Then create a link to them on your web page using much smaller images (called thumbnails). This will reduce the download time significantly so your customers can quickly have a look at the smaller images and choose which ones they would like to see a larger image of. So instead of having all your big files download onto a page, which could be slow and lose you customers, you will be showing them a gallery of images very quickly and giving them the choice to see more of whatever they would like.
A product category page is a perfect example of this method of displaying images. The category page presents a list of thumbnails and short product descriptions, which are linked to the larger more detailed page.
Reuse images
Web browsers have special software built into them that allows them to store files once they have downloaded, so that they can be reused. This is called caching. This means that if we design pages that reuse the same images, they do not need to download again and will display faster.
So once your users have loaded the first page, the transition to loading up secondary pages will be a lot smoother.
Some examples of images we can reuse on your website include:
Logos and branding graphics
Background image and textures
Stylistic images, such as dividing lines, header backgrounds
Product images for product highlights
Icons, for example email marketing, shopping cart
Accent graphics, such as "New" or "Hot"
Call to action buttons and graphics
Increase the compression rate
'Compression' is basically reducing the size of a file, which also lowers the visual quality of the image. So if you have a 1Mb file and you reduce the size down to 100kb, you will lose some of the sharpness in the image. Therefore, reducing the file size is a bit of a balancing act. You want to reduce the size but still make sure that the image is not too blurry or unclear. Compression works really well when you use it to display a smaller image like a thumbnail and then link it to the larger file which will open in a new page (as described above).
Compression is usually done in image editing software such as 'Adobe Illustrator', 'Adobe Photoshop', 'Fireworks' or any of the free online sources like Picnik or Photoplus 6. You can also use the Zeald website manager, which includes software that can do basic image editing that will allow you to specify the file format you want to use, i.e., Jpg or Gif and also compress it by reducing the quality. Depending on the format of the image file you are working with, the reduction in quality appears different in different image formats.
With a Jpg image, compression can make the it blurry and also muddy. With Gif images, compression reduces the number of colours so they end up looking monochromatic.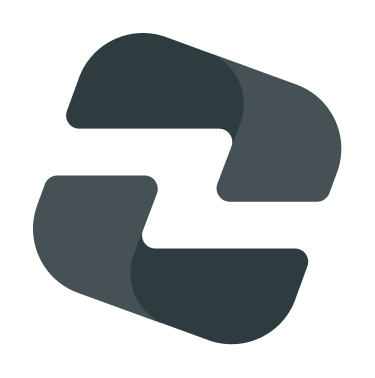 Web Design Tips
Does a slow website really cost you?
Having flash and lots of animation on your website might seem like an appealing option but the reality is that it could be costing you more than you think. Not only do you have to consider higher bandwidth costs and the rent of the servers, the slow loading website could actually be effecting the number of sales you get from your website.
Why is that? It's because many studies conducted by a number of experts have shown that a fast website can persuade your users to take action better than a slow website.
How exactly can it effect your business?
Not only does a slow website mean that your visitor is not getting instant feedback, i.e., they are having to wait for things to happen so they are not as engaged, but if your website is really slow the user would have left well before it even loads.
A number of large industry players have actually quantified the effect of page loading times on their results:
Amazon's tests in 2007 also showed that every 100 millisecond increase in load time resulted in a decrease of sales by 1%

Facebook also found that increasing page load time decreased the number of pages the users visited during their session

Google's tests in 2006 showed that increasing load time by 500 milliseconds resulted in 20% drop in traffic – that's just half a second!
This is one of the main reasons why Google is looking to speed up the web and encourage website owners to do everything they can to keep their page loading speeds as small as possible. Google recognises that fast loading websites provide a good user experience, and their job is to find the best and the most relevant websites and put them at the top of the search results. The way Google judges the 'best' results is based on a number of factors but website speed has become a big factor in the mix.
So what is a good response time for website loading?
Usability guru Jakob Nielsen in his article Response Times: The Three Important Limits gives advice based on studies on what is acceptable when it comes to response times:
0.1second delay is about the limit for the user to feel that the system is reacting instantaneously
1second delay is about the limit for the user's thought to stay uninterrupted, i.e., they are not thinking about any other tasks. However, even at this fast speed the user will notice the delay
10sec delay is about the limit for keeping the user's mind focused on the conversation that you are trying to have. Any longer, and your user will look for other things to do while waiting for the website to load. This could very well be to surf other websites.
Since the general internet speed in NZ doesn't allow for loading speeds of under 1second, the target for your web pages should be to load within 10 seconds on a 56k modem as a rough guide. We say 56k modem because if you cater for the worst case dial-up speed scenario, you will be well covered for the broadband users. So if you are over the 10 second threshold by a small amount, you should be OK as most homes in New Zealand now have broadband.
If you'd like to find out how long your website takes to download request our free Website Audit service which will tell you exactly how your website is performing.
If you have a Zeald website, learn how to lower the time it takes for your images and content to download.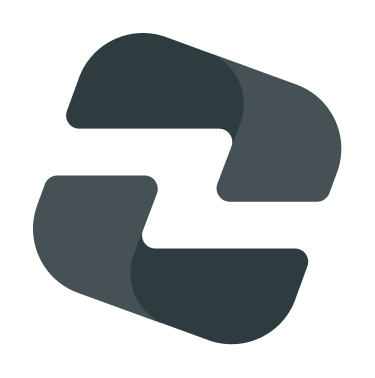 Persuasion
10 ways to create a persuasive and successful website
Before your website visitor is persuaded to make an enquiry or buy your products or services online they need to trust you and believe that what you're saying is true. It's easy to achieve this credibility in a store where the visitor can meet your sales staff and shake his/her hand but when you are dealing with a website, you have to look at other ways to achieve the same level of trust and credibility.
Here are 10 most effective ways to build the trust and credibility of your website:
Fast-loading website: Studies show that all web pages should load in 10 seconds or less on a 56k modem, otherwise you will start losing your customers.

User-friendly layout & clear navigation: Don't try to be unique and quirky with the structure and layout of your website – you'll confuse your visitors. Everything needs to be as simple and obvious as possible. If you want to avoid being like every other website, get your personality across by using your branding, photography and copy.

Professional website design: First impressions are extremely important - if your website looks cheap, you will destroy trust immediately. Always use an experienced website designer - don't try and do it yourself or get your cousin's son or even your business card designer to do it!

Testimonials are great for establishing trust and credibility. The more the merrier! Keep them in their original form– don't fix grammatical errors. Provide contact details for the people giving the testimonial. Whatever you do– NEVER fake a testimonial– it's obvious and you will destroy your credibility!

Case studies are in-depth studies of the successful 'experience' a customer has had with your business. They are powerful trust and credibility builders - particularly for complex products and services.

Awards & certifications: Has your business won an award or achieved some sort of certification? Make sure it's displayed on your website because they can be fantastic for building your credibility.

Partners: Associating yourself with a well-respected partner or affiliate is a great way of building 'borrowed credibility'. You are effectively tapping into their credibility and people will think that if you are partnered with them, then you must be credible as well.

Guarantees are one of the strongest trust and credibility building elements that you can have on your website. A strong guarantee shows that you have a 100% belief in your products or services. Make your guarantee big, bold and even a little brash! Many organisations have reported that the stronger they made their guarantee the fewer claims they received against it. And the increased sales or enquiries resulting from a stronger guarantee far outweighed the one or two extra claims that they received.

Privacy policy: With the huge increase in SPAM and many other invasions of the individual's privacy, a clear, 'no ifs or buts' privacy policy is mandatory for any website.

A detailed 'About Us' page: This is a biggie. Websites can be very impersonal so the more you can show that there is a real business with real people behind the website the better. Use photos of your business and staff, and include where possible include a bio.
Building trust and credibility is an essential part of any sales process. Implement the above suggestions and you will be well on your way to improving the 'persuasiveness' of your website – and it's ability to increase the level of enquiries or sales that you achieve.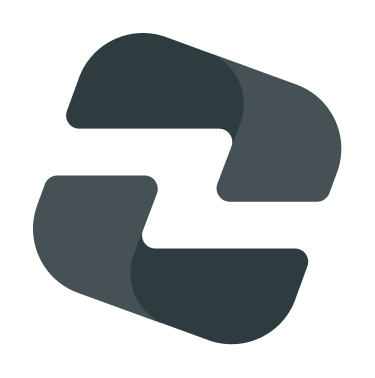 Web Design Tips
Top 8 Marketing Trends for 2010
Over the last few years, the use of Internet and other electronic media for marketing purposes has been steadily increasing, especially as marketers have realised the cost effectiveness of using online marketing compared to traditional forms of advertising.
In a recent survey, top marketers around the world were asked "In the next three years, do you think marketing's effectiveness will increase, stay the same, or decrease for each of the following?" And their predictions are as follows: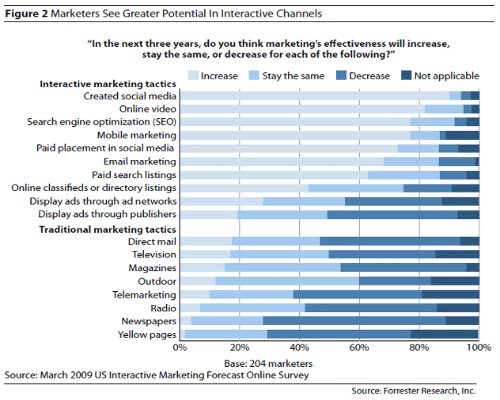 As you can see from the survey results, social media is seen by most of the marketers as being a very effective channel over the next three years, followed by online videos and search engine optimisation.
We have summarised the top eight marketing trends to watch out for this year:
1. Social media
Unless you have been hiding from the world, you would have noticed that social media is definitely on the rise. Although Facebook started as a means to share personal information, an increasing number of businesses are using it to build their brand and protect their reputation. Twitter is another example of a place where it's all about listening to what people are saying about your brand and being an active part of the community by contributing information to your followers.
This trend will continue and blogging will be on the increase. Companies will use their expertise to write articles and blog posts, and use social media to promote them. It will also be used as a way to build a community and network with other professionals.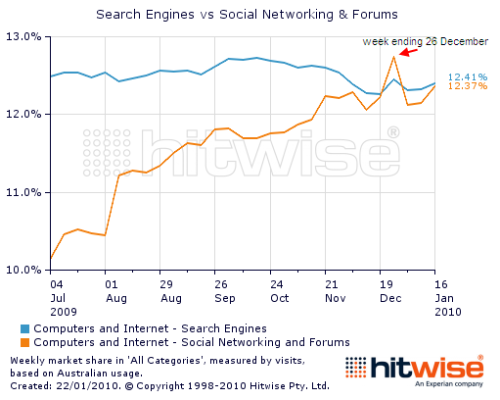 2. Tweet votes for SEO
Google has always strived to provide the best possible information to users and display content that comes highly recommended and suggested. The search results on Google are based around this principle so Google looks ranks results from the most trusted companies higher than the rest.
The next stage in the evolution of the search rankings is using the data gathered from Twitter. So the search results would take into account the number of recommendations a company or a person is receiving on Twitter and rank the content by this person higher on search results.
Google's biggest challenge here is ascertaining whether the Twitter user making the recommendation can be trusted.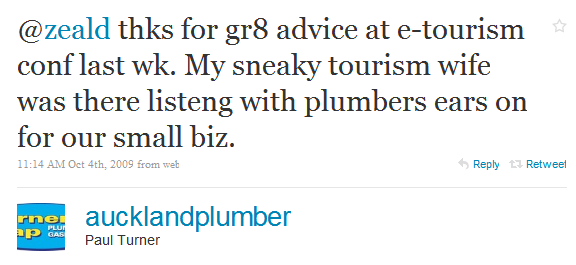 3. Personalised search
If you rank well on search engines and earn solid traffic through to your website from the rankings, it will become even harder to unseat you from this ranking. This makes it even harder for start up companies to rank higher as the well established, well performing sites will stay where they are.
To overcome this challenge, it is also predicted that there will be an increase in Pay Per Click (PPC) advertising, because Google might start rewarding companies that get click-throughs from PPC campaigns.
With more people spending time online, 'online branding' will become more important - companies will invest more in online branding. Currently only 6% of branding dollars are spent online, which is very small when you take into account the proportion of time people are spending online these days compared to driving or watching TV.
4. Faster load times
Google has already talked about the importance of speed on the web, and how they want to do everything they can to make the web a faster place. So it is fair to assume that Google will begin taking the speed of a page download into account when ranking results. So if you want your page to rank higher on search results, the loading speed will also become a factor.
Loading speed is also an important factor with mobile phone browsing because users on the go will not have the time to wait for a slow loading website. Research already shows that majority of web users will leave a site if it takes longer than 8 seconds on a 56k modem. With mobile phone browsing, we can safely assume that this window will be even smaller. So doing everything you can to make your pages load faster will become the way of the future.
5. Two-Engine World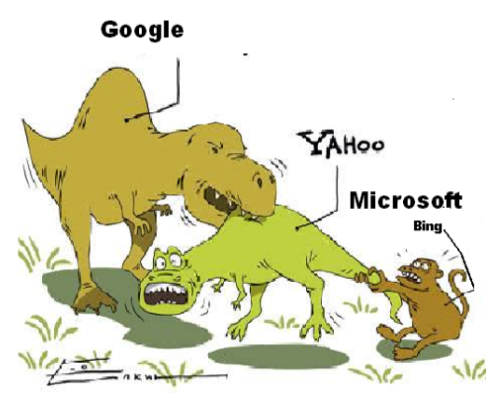 The picture explains it all really.. If you are considering an online Adwords campaign your best options are to go with Google or Yahoo.
6. More queries but less traffic
Search engines are starting to give answers to users' questions without them having to leave the search engine page to another website for answers. This makes for a better user experience and return visits because it speeds up the process of getting answers. This means that as more search engines provide instant answers without the users having to click through to the websites, the less traffic companies will see coming through to their sites.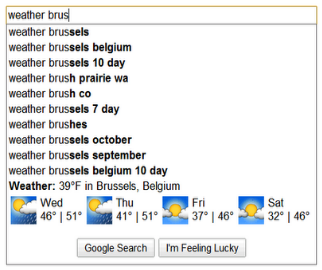 Inline search results
7. Conversion Rate
Improving conversion rate is the best way to ensure increase in revenue. Basically you have spent all this time and money in advertising and promotion to get people visiting your website, and if they are not taking the action you want them to take it's all going to waste. Improving conversion rate is the most under-utilised marketing activity, yet it can give you the most return on investment.
In 2010, this will become a bigger focus as coming out of recession, it is now time for companies to assess their spend and see what activities are giving them the value and also what activities are increasing awareness.
Conversion rate is not just about having a marketing activity in place and testing it once, it's about having a process in place that slowly improves your conversion over time. It about making regular and incremental changes across the board to start seeing the return on investment.
Zeald has a large focus on conversion rate and has a proven process in place to help companies improve their return on investment. Talk to one of our E-Business Consultants to find out how you can improve the conversion rate of your website.
8. Email marketing
2010 will be a year where marketers will continue to rely on this channel because everyone is becoming more aware of the importance of establishing and maintaining good relationships with customers.
Marketers will get more experimental and original with content and tone of emails in order to engage customers and compete with social media. For example, the popular publishing platform Squidoo sends out very quirky and humorous newsletters to get the attention of their customers.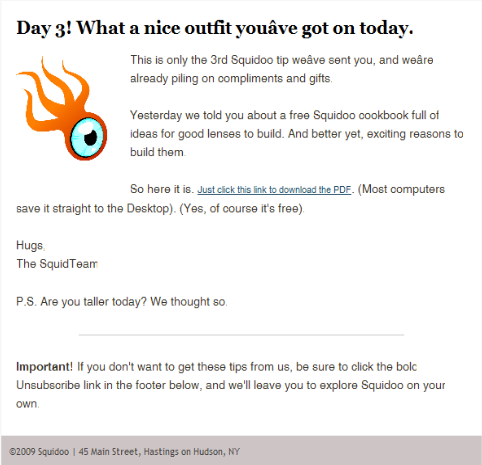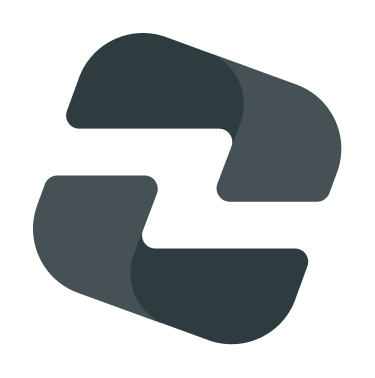 Web Design Tips
Top 8 Online Trends for 2010
Are you wondering what the web will be like in 2010? Here are the top eight predictions for the trends to look out for this year:
1. Mobile browsing
It's becoming increasingly common for people to own cell phones that offer web browsing. This trend will only become more prominent as phones with better browsing functions become available. And due to this increased usage, it is predicted that internet access through mobile phone will get faster and cheaper so users can enjoy instant gratification - they can jump on Google search to get answers or email people on the go. No need to wait till you get to a computer anymore.
The limitation with this trend is that the screen on traditional mobile phones are too small for general internet browsing. And since there are hundreds of popular websites out there, it is not plausible to expect all websites to have special 'cell phone' size screens available. So instead, companies like ASUS are already experimenting with flexible screens that can be folded open to a bigger size.
The mobile browsing phenomenon also poses a challenge for website design as the design needs to be optimised for smaller screens but also needs to keep in mind the fact that more users are browsing the web on computer screens with higher resolutions than ever before.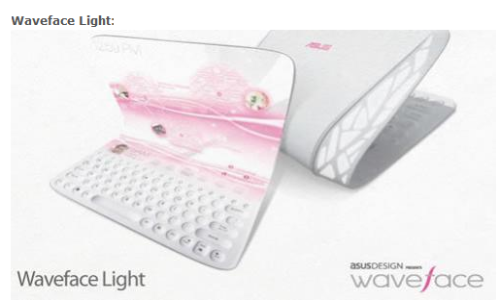 2. Realtime Bigtime
We have all seen the social networking storm - with the use of sites such as Facebook & Twitter, we now expect and demand our interactions to be immediate and in realtime. We expect that when we want to talk to someone, we can instantly engage in a conversation, not in a day or two. This means that if your customers want help or information, their expectations are now altered, they want to hear from you straight away.
Businesses will continue to increase their investment in online communities and social media like Facebook & Twitter because these communities and their voices can no longer be ignored. And not to mention if you have a disgruntled customer, gone are the days where they would tell 10 people about their experience. Bad experiences now simply get posted on sites like Facebook and Twitter for hundreds of their friends and followers to see. Therefore, it will become necessary for companies to start engaging in a discussion with their customers rather than just than one way communication like traditional advertising. And marketing will begin to drive this increased investment in social media.
Another trend to look out for is real-time collaboration through applications such as Google Wave, which a merge of instant messaging with e-mail and facebook. Wave is a platform for getting things done together so you and your colleagues can work at the same time sharing information, working on the same documents, using instant messaging services and social networking.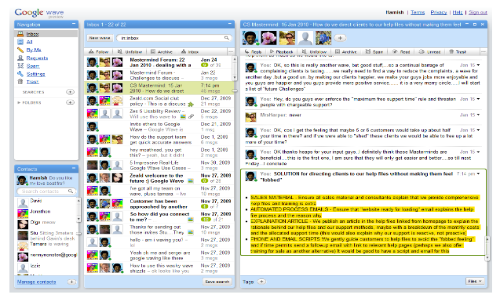 3. Content 'curator'
The biggest challenge of recent times has been the large volume of content available on the web, and it is growing a lot faster than our ability to consume it. And experts predict that in the near future, the content on the web will double every 72 hours! So we are pretty much at an 'information overload' stage - which brings up the question, how can companies like Google source the right information for us?
Google Search and News currently uses complex algorithms that give the highest ranking to websites with the most relevant content and also websites that are trusted. But this falls short of personalisation, meaning it doesn't take into account our personal preferences and slants.
In 2008, the answer to this challenge revealed itself: your friends are your filter. With the launch of 'Facebook Connect' program, Facebook allows sites to offer content personalisation based on the preferences of your network. So say you have a network of friends that like cars, some of the content around your Facebook page will relate to this particular interest.
And now Google's Social Search experiment is investigating whether web searching can be improved by using information learned from your friends on Twitter, Facebook, Digg and the rest. So when you search for a particular topic, the results on the page will include posts that your friends or family have put up on the subject. Increasingly, your friends are becoming the curators of your consumption, from the links they direct you to the web, the movies you watch, books you read and TV shows that you are into.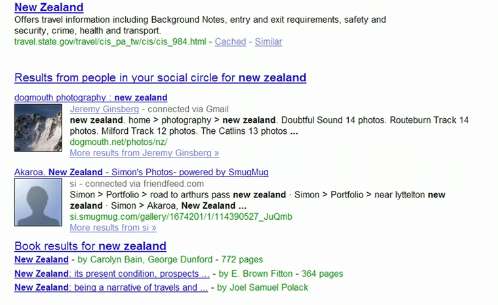 A Google search for 'New Zealand' shows content from your friends
4. Location Location
Fueled by GPS in modern smartphones, location-sharing services like Foursquare, and Google Latitude are suddenly becoming popular. With these location-sharing services, people are able to use their phones to tell their friends exactly where they are and get recommendations on where to visit and what to do in the area.
These new services also open up a whole new type of usage like getting a coupon or a review from your friend for a cafe right where you are. And since you know exactly where your friends are at anytime, you can also meet them for a coffee.
It's a new layer of the Web. Soon, our whereabouts might optionally be added to every Tweet, blog comment, photo or video we post.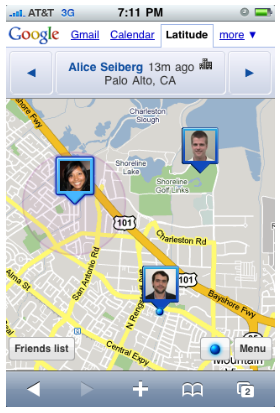 5. Mobile payments
Much of Asia has already embraced the mobile payment technology but other places like U.S. in particular, have lagged. In 2010, there is reason for optimism: big players like PayPal and Amazon are starting invest in the mobile payment opportunities. So users can now purchase things on the go, especially for items such as concert tickets and bidding on auctions, this service will become very popular.
Another newcomer Square, founded by the creator of Twitter, allows merchants to accept payments via Apple's iPhone. What this means is that now when you have an expo or a conference, you no longer have to worry about having an eftpos machine at hand, you can just use this new little add on to the iPhone to swipe credit cards or eftpos cards for payment.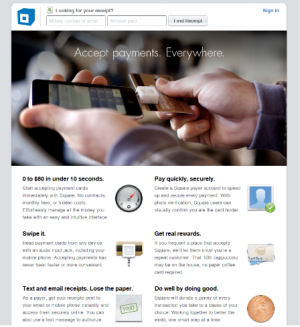 6. Privacy Erosion
We're all reality stars now, on Facebook, Twitter etc., where we display and maintain our personal brands. This means is that now we are voluntarily giving up our privacy through social media applications like Facebook and Twitter, where there is an option to allow all content to be public.
Likewise with location based devices such as phones with GPS, we are giving out more information to public about where we are at all times.
7. The Cloud
Cloud will become a bigger trend this year. What this means is that you no longer need to save your files and applications onto your computer or desktop. They instead exist on servers online, which you pay per user and pay for as much space as you use (know as "the cloud"). This makes our data accessible from anywhere in the world without having to take your computer with you. It also allows collaborative work so no need to save versions of files and applications. You and your colleagues can simultaneously work on the same data.
Next year will also see the launch of Google's Chrome OS, a free, web-based operating system that will pose a big threat to the likes of Microsoft Office. This web-based system will be free, require smaller disc space and will not have the long boot time that normal operating systems have.
Google Docs on Cloud
8. Web 3.0
There is already talk of the future of a semantic web where computers will become learning machines, not just calculators or machines that can understand patterns. This means that the computers can be taught to understand meanings of words.
Google is already starting to allow websites to set attributes to specific parts of the web page content, which means that the search results now have 'rich snippets' of information. Like for example if you are searching for a restaurant, you can click the 'options' button in Google search and have specific information under each result show up, for example reviews from other people, so you know exactly which one of the results is the most relevant to your search. So you can specify event dates, product ratings, prices, company contact details for you product.. it's just the beginning.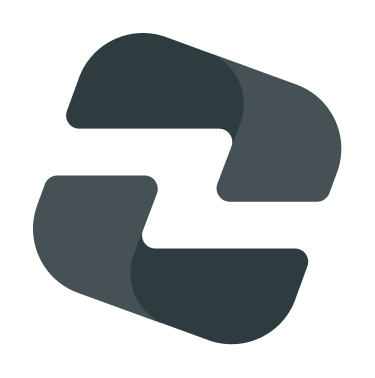 Measure
Tall Poppy - Homepage Split Test
When we redesigned the Zeald website, we wanted to test a radical redesign. We wanted to convey our company's USP, which is 'Smart Results Online' - helping you achieve amazing results online.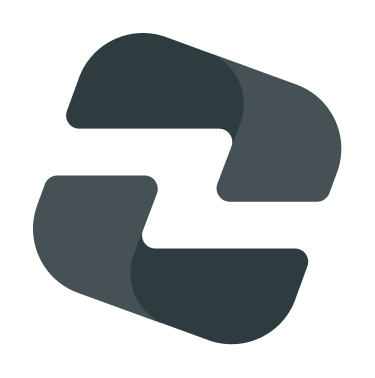 Promotion
How to use Twitter effectively for your business
Twitter is a powerful social networking service that allows anyone to say anything about anybody in 140 characters or less – this includes spaces and all punctuation. The short posts, known as 'tweets' and are delivered to other users that have signed up to receive them. By default the messages are published publicly, but this can be changed by the user if they choose to restrict delivery to just their community.
What is unique about Twitter?
Twitter is unique because the text-based posts can be no longer than 140 characters. It was designed this way to work with mobile phone text messages (SMS), so users can update anytime, from anywhere. In a way, Twitter is used in a similar manner to instant messengers like MSN, but the majority of posts are published to the world and recorded for anybody to find at a later date.
So where does Twitter fit in the social networking landscape?
The public nature of Twitter means that it is less about family, and unlike LinkedIn, it is used more by regular people than businesses. It is "what are you doing right now" type of messaging but people are using it for a lot more than that. Twitter has become the way to instantly share links, reviews and comments about experiences people are having so it has become an information hub on a wide range of topics.
People are also using Twitter to research information that will help them with their jobs and to discuss and review services and products before buying them. Twitter is also being used to voice concerns and complaints in a public forum about individuals or companies. On the other hand, it is also used to share and inform the community about good experiences.
In fact, Twitter has become so popular for sharing experiences that on any given day, the average number of Tweets on twitter.com is now around 3,000,000!
An alternative to Google?
This has become a valid question because Twitter, like a Google search listing, is a directory of links. Twitter listings are also short and sharp, which is very similar to a Google search results page. In fact each post is like a personalised Metatitle. But it is different in that the links are personally recommended by friends, colleagues or simply like minded individuals.
Twitter is being used as an alternate method for finding information on the Internet. Twitter posts are timely, relevant, of good quality and not influenced by businesses or advertising. It is honest and transparent.
So what does this mean for business?
Twitter allows you to interact with public while increasing brand awareness. The primary objective of this medium is to manage a company's brand online. In a way it has revolutionised branding. For the first time, it allows companies to respond and discuss issues openly with their customers and potential customers.
This also means that you can get instant access to what people are saying about your brand, people and service and use that information to manage your online reputation.
It can also increase traffic. Social networks have taken over email in terms of popularity.
You can write articles and announce them with Twitter. Since you only have 140 characters to post a message, there is no way you can tell a story. All you can do is post a link to the information and provide a summary as to what the information is about. Twitter works really well with a blog. If you would like to broadcast a message to your followers, use your blog (or dedicated area on your website) to convey the message and use Twitter to broadcast it.
Users opt in by 'following' to be your friend and see your messages. This means your messages will be targeted specifically to people who are interested in your product or service. It's a great way to make announcements to loyal customers.
Twitter is also a great way to network with others in your industry or others who share your interests.
Tips for effective Twittering
Twitter is about networking, learning, helping and most importantly listening. Be active in the community and participate in discussions.
To get started
Build an account and link your profile to your company's website. That will give you more chances to get visits to your site. And where possible, introduce your work colleagues to other twitter users. Likewise, post a link to your Twitter profile from your website – Twitter is all about building a community.
Add a clear picture of yourself and personalise your page. Remember this is about a personal brand, users want to know you and see you.
Set yourself objectives. What are you trying to achieve from this tool? For example, do you want to promote your brand or find out what people are saying about your brand or simply build a network?
Find people to follow. Start with your friends, family and your work colleagues. Then find New Zealand's 'most powerful tweeters'.
Use Twitter Search to listen for your name, your competitors' names and words that relate to your space. By listening you will know if you are achieving your objectives.
What to Tweet?
If you want to use Twitter effectively, don't make the mistake of answering the question, "What are you doing?". Instead answer the question, "What has your attention at the moment?"
Point out interesting things in your space, not just things about you.
Commenting on other users' tweets, and retweeting what others have posted is a great way to build a community. Learn the Twitter lingo to find out how you can do this.
Talk about what other people are doing as well. This may not directly help your business but shows that you are human and that you are interested in events that not just 'work-related'.
Share links to neat things in your space so you are actively contributing to the Twitter community. Remember to make every Tweet count.
If someone says something negative about you or your brand, don't get defensive or just apologise. Offer help and useful tips instead.
Steer clear of becoming a 'salesperson' on Twitter as most people will see through this and tune out. You will have a lot more success being a 'real person'.
Promote your colleagues and employees, not just your business. Social media is about people connecting with people and your followers want to know hear about human-related things.
When promoting a blog post, ask a question or explain what's coming next, instead of just dumping a link. And make it useful.
Ask questions. Twitter is a fantastic way to get opinions.
Follow interesting people. If you find someone who tweets interesting things, see who they follow, and follow them. You can always 'unfollow' someone if their Tweets are not relevant to you.
Make it efficient
Remember you don't have to read every tweet and you don't have to reply to every tweet directed to you (try to reply to some, but don't feel guilty). Twitter can be time consuming and if you spend all your time on Twitter, your employer will surely find out!
Use direct messages for one on one conversations if you feel there's no value to the entire Twitter community.
Learn quickly to use the URL shortening tools like TinyURL. It helps tidy up your tweets. If you use a third party client like Tweetdeck, the URLs can be automatically shortened.
If someone says you're using Twitter wrong, forget it. It's an opt out system. They can unfollow if they don't like what you're saying.
Things not to do
Make sure that you're avoiding overly repetitive tweets (or too many RT's).
Remember this is your personal brand. Avoid creating arguments and flaming users.
Be very careful what you announce and who you are announcing it too. Check out this famous case of a girl who Tweeted before she started her new job.
Happy tweeting!