10 reasons why you should commit to PPC
The success of any website is measured by the results that it achieves - and it can be attributed to two main metrics - the amount of 'targeted traffic' to the website and the conversion rate of the website.
10 reasons why you should commit to Pay per Click (PPC) Advertising
The success of any website is measured by the results that it achieves - and it can be attributed to two main metrics - the amount of 'targeted traffic' to the website and the conversion rate of the website. Targeted traffic is traffic to your website that is well qualified and targeted, i.e., people are actually looking for services or resources offered by your website. Conversion rate is the number of visitors that are persuaded into taking action.

The traffic and the conversion rate need to be continually measured together as they are tightly connected. You can have the best marketing and advertising campaigns but if your website is not persuading your visitors to take action, then it's all wasted. Likewise, you can have the best website in the world but if no one can find it, there is no way that it will be successful.

PPC is a great promotional tool available to business owners to generate targeted traffic to your website. It is the best and the most cost-effective way to manage, measure and optimise the continual improvement of your website.

So what is PPC?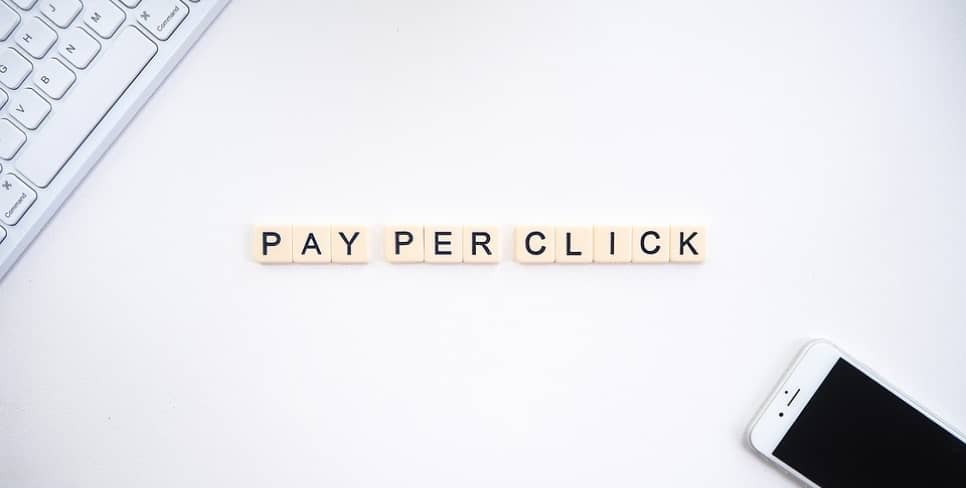 PPC is short for Pay Per Click Advertising, which is a form of internet advertising. In this model, you will need to pay the provider of this service only when someone clicks on your ad, which makes it a highly results-driven approach. You might have heard this being referred to as Google Adwords - Google is a large provider of this type of service.

How does PPC work?
To set up a PPC campaign, you will have to start by doing the following:

Step 1: Research the top keywords or phrases that people are typing into Google. These are the keywords that your customers use to search for your services or products
Step 2: Choose the search phrases you want to use for your ads so that Google can display your ads next to the search results every time someone types in that search phrase.
Step 3: For each phrase you have chosen, you decide how much you'd like to pay each time someone clicks on your ad - this is called your bid for the ad.

When deciding whether or not to show your ad on the search results page, Google takes a few factors into consideration. Some of these factors include: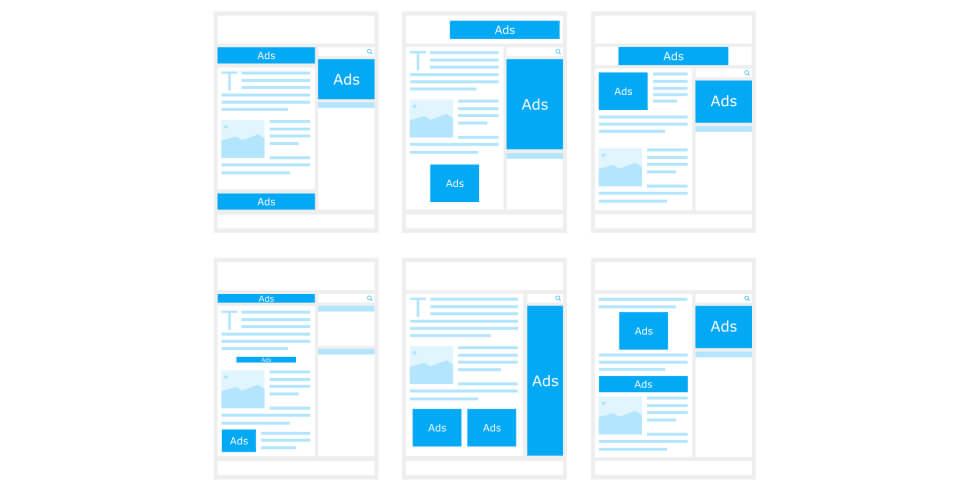 Bid

As mentioned above, the bid is the amount you're willing to pay when someone clicks on your ad. If your bid for a keyword is too low, Google will let you know that this won't appear in the first page, which means that you will not get enough clicks or sales from this ad.

Keywords

For each keyword/phrase that you choose, you will have to create an ad that matches and a landing page on your website that relates to the keyword and the ad. Once your ads are up, every time someone types in one of your researched keywords, your ad will come up in the Google ads section on the right-hand side of the page and a select few ads will appear at the top of the search results on the main part of the page, see below: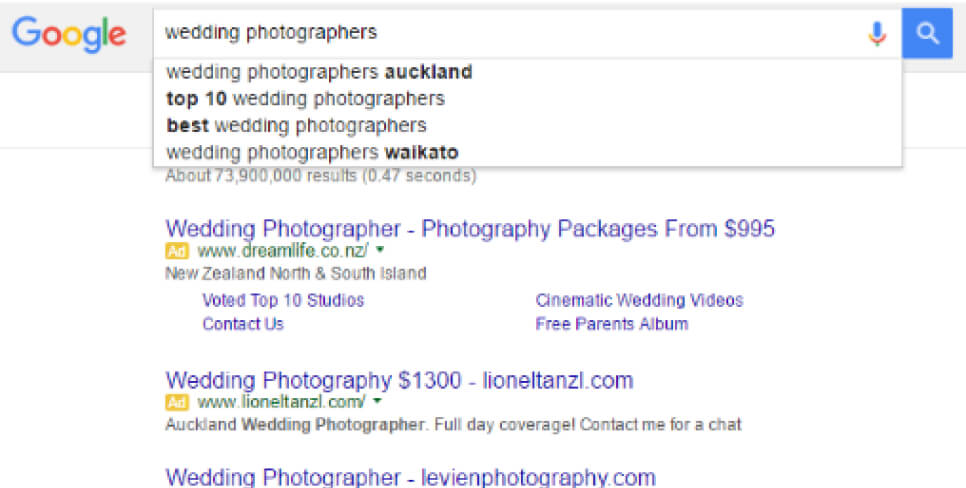 Relevance of content

To decide your ranking in the results, Google will take into account the relevancy of your ad as well as your bid amount. Relevancy is calculated by how relevant the search phrases are to the copy of your ad and also to the copy on the landing page.

Therefore PPC is not just about how much money you are willing to pay for the ads - it's about your content as well. Both your ad copy and the landing page copy should use the same or very similar phrases across them so the user has a seamless and consistent experience - they need to get the information that they are expecting when they click on your ad.

Quality score

Your quality score is the rating on a scale of 1 to 10 assigned by Google to each of your chosen keywords. It is calculated based on the quality of the ad, chosen keywords, and landing pages. Having a quality score of 8 and above generally means your ad has a higher chance of showing on the Google search results, for a much lower Cost Per Click (CPC).

Google will give the best ad space, which is at the top of the main part of the page, to the most relevant ads that also have the highest bid and good quality scores - as shown in the example of a search for 'wedding photographer' above.
You can set up and manage the PPC campaign yourself - if you'd like a bit of help managing your PPC campaign check out our next article that will tell you exactly how to set up, run and manage a PPC campaign.

How can your business benefit from PPC?
1. High ROI
PPC is one of the most profitable and cost-effective channels for advertising and marketing an online business. Most of the top online marketers share this view. A report by Swydo shows that 74% of brands consider PPC as a huge conversion driver for their business. If you want to see an instant return on your investment, PPC is your best option.

2. It is instant
Unlike traditional forms of advertising, with PPC you can set up a campaign and generate traffic to your website in a matter of minutes. There is no need to contact advertisers, or have to work with deadlines - you can get your ad up whenever you are ready to do so. You can also run it around a specific time of the year and for a short period, for example, a wedding photographer can choose to run a short campaign around a non-wedding season to drum up more visitors and consider how effective this is as a strategy.

With PPC the results are instant. To have your website rank highly in search results naturally, you'd have to use SEO (search engine optimisation) and this could take months or even years. PPC starts getting traffic to your site immediately, potentially generating significant sales within weeks. SEO has its own benefits and is a great compliment to PPC activity so we recommend using both strategies in parallel to get the best results. Read more about SEO.

3. Testing
Because of its instant nature and great reporting, you can also test certain offers by looking at exactly what your potential customers are interested in and what gets them going. For example, a wedding photographer could test what offer works best for your customers. You could run a campaign to offer 'free photo album'. With another group, you could try 'a free CD' to find out what your customers find more valuable. PPC allows you to get inside the minds of your target customers so you know more about what they are looking for.
4. Measurable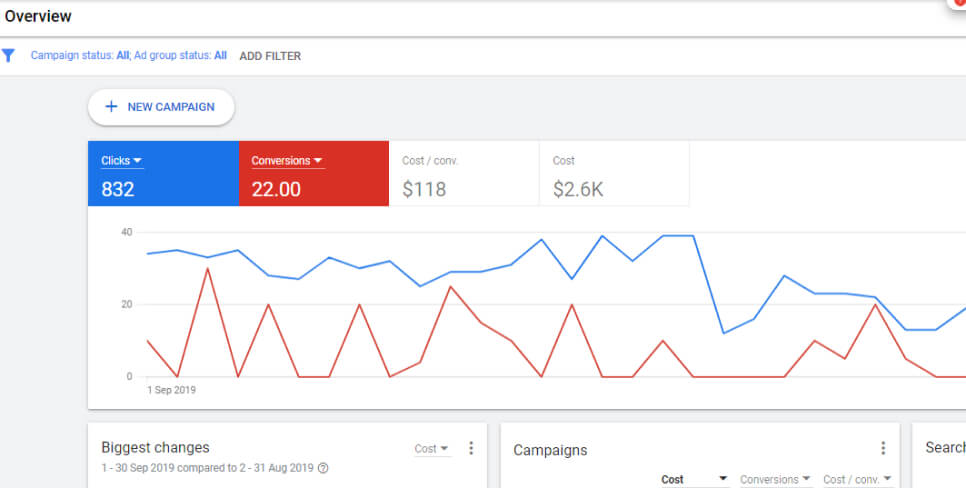 Unlike other forms of advertising, with PPC it is easy to measure the success of a campaign. You have access to information like page impressions, clicks from the campaign, and conversions and from there it's easy to measure your click-through rate (CTR), conversion rate and cost per lead. This kind of reporting makes it very easy for us to see if we are on track or not.

PPC also allows you to determine what search is producing the greatest number of sales. With PPC you have the chance to test hundreds of search phrases, it's hard to determine if the most popular search phrase will result in sales for your business.

5. Helps improve conversion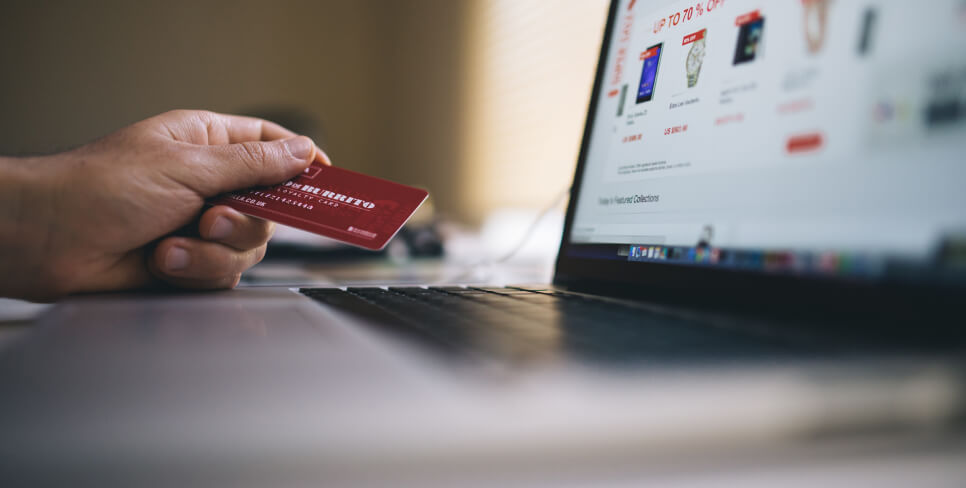 PPC also helps you find problems with your conversion. You get highly targeted traffic to your website and if this traffic is not converting well, you know that you need to investigate your website to see what's causing the poor conversion rate. Low conversion rate after a PPC campaign usually leads PPC managers to investigate the poor performance.

This is another reason why having PPC at the same time as SEO (preferably when a site is being launched) is a huge advantage. With SEO alone, traffic can take months to ramp up to significant levels. If you have a usability or conversion rate problem in those first three to six months, you may not have enough data to detect it or to fix it quickly, and you could be losing valuable sales!


6. PPC offers great control
You can optimise your landing pages, unlike with SEO. SEO is when you optimise the copy on your pages so that it appears in the search results naturally. This requires the key phrases that people are typing into the search engines to be used on your website repeatedly so that it is recognised as a relevant source of information for the user. Therefore, you need a lot of relevant words on your website.

But this can sometimes be restrictive. For example, if you don't want to use a lot of copy, you want to let the images do the selling for you, e.g. the case of a wedding photographer. You prefer your images to do the selling. This means that you probably don't have much of a chance for people to even find you on Google if you were to simply use SEO. PPC gives you the chance to show up on the search results if you have a high bid for your ad.


7. Targeted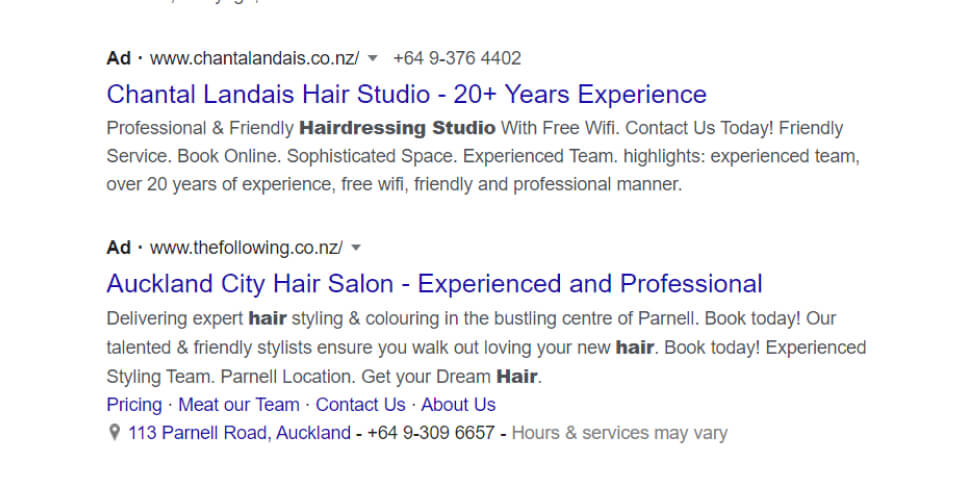 In addition to providing qualified traffic, PPC also allows you to set up campaigns specific to geographical locations. You could specify that the ad is shown to users that are in a 100km radius of North Shore in Auckland. In this way, you are not paying for irrelevant traffic to your website, and you also get a good insight into the size of the local market.

8. Strong branding
PPC allows you to get free branding promotion. Even if the users don't click on your ads, they might still see them and you don't have to pay for that impression. Branding is strengthened by repetition. When people see your name everywhere it makes an impression and slowly burns into their memory. So when they do have a need for the kind of products or services you sell, there is a higher chance they will know who to look for.

9. Improved SEO
When you set up an effective PPC campaign, it should naturally lead to the development of good content on your website and help you rank well in the organic search results. When you set up a campaign you need to investigate which search phrases generate high volumes of relevant traffic and then create a relevant ad and landing page. This is one of the requirements of SEO.

In our PPC work with our clients and on our own website, we've discovered that by incorporating target search phrases in our landing page, we began seeing the ranking on organic search results also improve, proving that PPC can help with SEO activity.


10. Banner advertising
When you set up a PPC campaign through Google Ads, you get access to the Google Adsense network. This allows you to run banner advertising on other websites that are part of the Adsense network. For example, if you want to advertise your wedding photography service, all you need to do is specify to Google that you'd like to run an advert on all websites that have a theme of photos and weddings. You could even specify the geographical location, e.g. North Shore if you choose. This way you don't have to contact every website that offers banner advertising and ask them if they get people searching for photos or wedding-related things - it is all done automatically.

The advertising through Adsense network will also report back with the exact same detail as your Adwords campaign so you know exactly which banner designs are working better, which banner messages are more compelling and what sites are bringing more clients.