As Google Partners, Zeald were delighted to host 'Googlers' Laura Retsos & John Ball from Google Australia at an exclusive event in September 2015. The presentations were informative about how you can use Google tools to promote your website and then persuade your visitors to become customers once they hit your landing page/ website.
John Ball, Google AU/NZ Country Director - SMB, spoke about
The NZ Digital Landscape
. He covered some interesting statistics including how much mobile has changed the way we interact with businesses online. Google call these interactions micro-moments.
Google Agency Development Manager AU/NZ, Laura Retsos, went on to talk about
Your Business on Google
. Laura covered the basics of Google AdWords and how Google online marketing tools can be effective for small businesses.
Finally, Brent Kelly, Zeald Sales and Marketing Director, talked about
Smart Results Online with Google
. The biggest takeaway here is that you can spend time and money using all the tools Google can offer you, but still not get any results if your website doesn't convince your visitors to become customers.
We will have video clips of the event available shortly, so stay tuned. If you have any questions about how Zeald can help you with your online marketing or website,
get in touch >>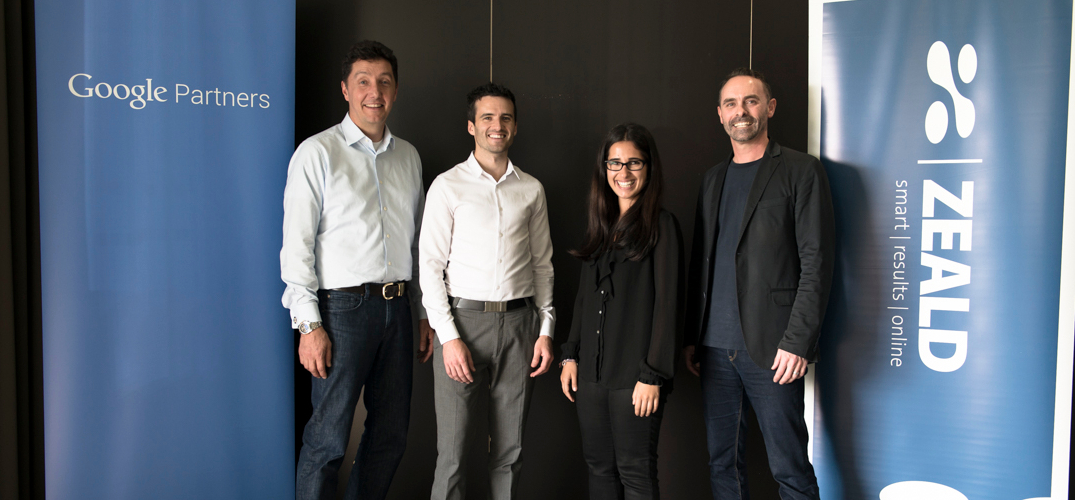 L-R John Ball (Google AU), Brent Kelly (Zeald), Laura Retsos (Google AU) & Dave Cullen (Zeald)
View more images of the event