Christmas Promotion Ideas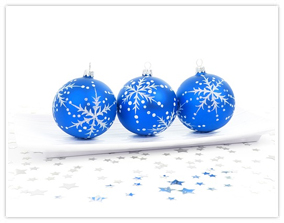 Christmas is just over a month away. You should already have some plans in place for your promotions, but if you need a few more ideas to increase your sales during December, and indeed throughout the year, here are some you could try:

Treat your clients by sending them a gift voucher or small gift as a thank you with their invoices. It will encourage return business and ensure your customer's feel appreciated.
Offer a free gift-wrapping service - you can subtly brand the paper with your logo.
Give away a Christmas hamper for purchases during December.
Encourage customers to add $1 to their purchase for a charity you support and match it.
Think about how your customers might be shopping over this period - is your website friendly for their mobile browsing?
Keep your customers thinking about your brand. Sponsor an event that they are likely to attend over the festive season; or invite them to one you are holding.
Use the season as an opportunity to find out more about your customers. Engage with them on social media to find out what they enjoy doing during their time off or what is on their wishlist. Perhaps you stock that item?
Encourage spending with a free gift with purchases over a certain amount.
Encourage purchases with free delivery during December.
Don't forget about post-Christmas shopping too. Run a 12 days of Christmas special from 25 December - 6 January. Integrate the promotion with your social media tools.
Have a longer returns policy over the Christmas season.