Boost online consumer trust
While e-commerce has demonstrated rapid growth and innovation, many consumers are still either afraid to shop online or do so with great caution due to concerns about their safety.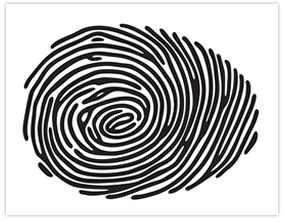 While e-commerce has demonstrated rapid growth and innovation, many consumers are still either afraid to shop online or do so with great caution due to concerns about their safety. Last week top ecommerce site Trade Me warned users to be vigilant as international cyber scammers target their site.
Criminals are emailing users requesting personal information posing as the online auction site. The hackers are sending "Phishing" emails using embedded links to retrieve information, allowing them to take control of a user's account and with it private details such as banking data and addresses.
As is normal procedure on Trade Me, any buyer showing interest in a "sale" is requested to contact the seller by phone or email for further information, at which point the fraudsters strike.
While Trade Me says no New Zealander's have yet to fall victim to scam. It is stories like these that further fuel consumer apprehension.
Countless studies reflect online shopper anxiety. Research shows that identity theft and site information security concerns are leading drivers of online shopping cart abandonment.
Trust is imperative to the success of any business and even more so for your online business. Trust is a very fragile asset; once broken you often have to begin rebuilding from the ground up. It can take time to nurture a relationship with your customers and prove that your business is trustworthy.
However, it is still possible to improve customer trust and drive increased conversions online despite challenging dynamics.
A safe and secure website is the most crucial element to building online trust. Using the latest encryption technology is common practice for a reputable online merchant - ensuring that customer data is secure is just good business sense. More importantly, what will set you apart from your competition is effectively communicating and reinforcing your commitment to the safety and security of all your customers.
To begin with you must publish a policy guaranteeing your customer's privacy. If you want your customer to fill in their details you must reassure them what you are going to do with their personal information; who has access to that information, including product purchases and who owns the website.
But you have to go beyond this. You must be proactive in order to gain trust. To create a "worry-free" shopping process you should include clear policies on shipping, returns and privacy as well as security and product guarantees. Don't burry these on a customer service page; link to them throughout the checkout process to reassure your customers.
Product descriptions should be as accurate as possible, consider including detailed images as well as in-depth descriptions. Customer service contact information should be easily accessible during the entire shopping process – consider a live chat for instant answers.
You may even go as far as redesigning your shopping cart. It is best practice to only ask for the information you require. Nothing causes more concern about privacy than merchants attempting to collect seemingly irrelevant information; customers are likely to wonder whether you're going to use it for purposes other than completing their order. If you do require any non-standard order information, explain why you need it; if you're asking additional questions for demographic purposes without requiring customers to supply the information, clearly label them as optional, and include an explanation – as well a link to your privacy policy.
Your reputation is effected by those you associate with. Use trusted, reputable vendors and display security certification logos. These should feature throughout the checkout process and it can help if they are clearly visible on the page rather than hidden in the footer.
A professional website is more likely to give your visitors the confidence to purchase online. Design, load time, content, typos and broken links all impact your credibility.
For more information about how you can convert your visitors into customers why not attend a free educational Zeald seminar or webinar.