Responsive design news from Google
You may be aware that Google likes it when you have a website with responsive design. In fact, they like it so much, that they have decided to update their search algorithm on 21 April 2015, to rank websites with responsive design, higher than those who don't have it, for searches using a mobile device.

EDIT 20/04/2015: The NZ Herald incorrectly reported today that websites without responsive design would be "cut" from Google searches. They have since amended this; "An earlier version of this article incorrectly stated that websites which did not meet the requirements for mobile could be cut from Google's search engine." If you do not have responsive design, your site will appear lower in Google searches that originate on a mobile device.
What is responsive design?
Responsive design enables your website to be viewed on many different size devices such as smart phones, tablets, and laptops. The benefits of this is that your content , products and services are able to be viewed just as clearly as if the customer was viewing your website at their desktop computer.
Some of you may have received an email about this, that will look like the following: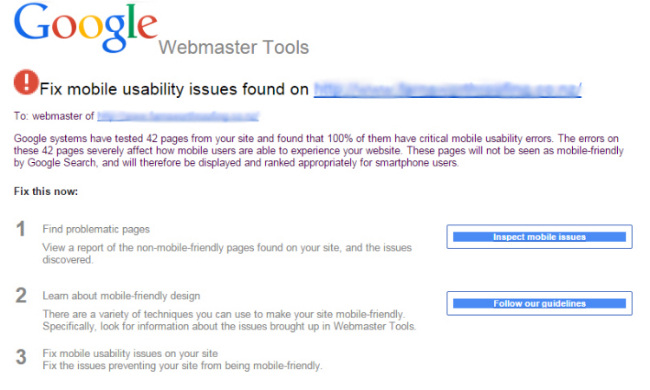 Where to go from here?
If you have received the above email, it is a good opportunity to talk to the team at Zeald about how to go about getting responsive design. You can do this by either calling Zeald on 0508 932 748 ext 1, or email support@zeald.com