Usability testing
Usability testing is a technique used to evaluate a website by testing it on users; by observing their behaviour as they attempt to use the website.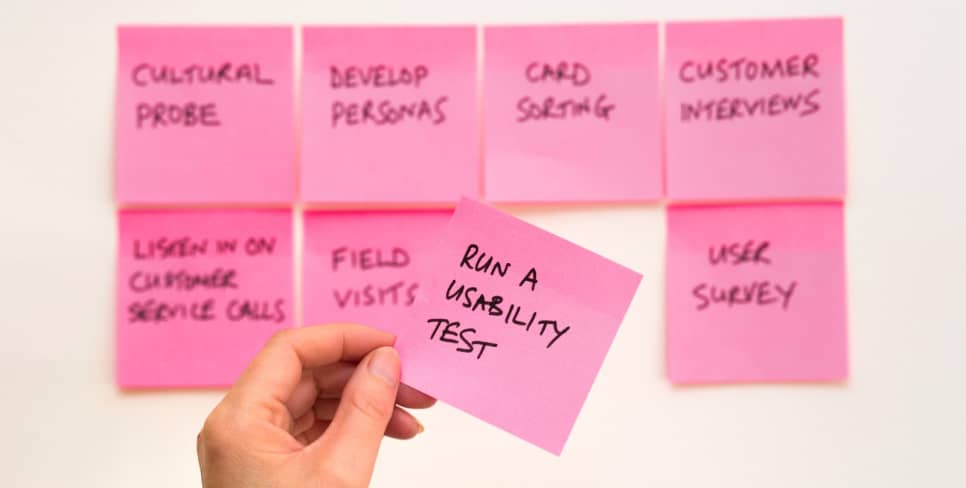 Usability testing is a technique used to evaluate a website by testing it on users; by observing their behaviour as they attempt to use the website. The quality of the user experience is an important factor in buying decisions made on the Web - not price, not reputation or security. Until you have tested your site for usability, it's possible you are losing business.

Until recently usability testing has been unaffordable to small businesses. Successful e-commerce sites like Amazon, eBay, and Microsoft spend millions on continuous usability testing. You can get great results for just a small investment.

How does usability testing improve results?
Understand - When real customers are using or testing your website, they pick up things that might not be obvious. By observing users trying to complete goals, you are able to pick up things which you might not have otherwise considered. You can build an understanding of how your customers interact with your website, your brand, your content and understand what they really think.

Prioritise - Usability testing helps determine the blocks that restrict conversion.
To improve conversion you need to optimise. You might have "ideas" for ways you can improve conversion. Some ideas will have more impact than others, some may impact negatively, some require different amounts of effort and resources. So the obvious question is, "Where do I begin?"

Develop - Usability testing lets you see your website in the eyes of your potential customers. It will show you what's working and what's not, so you can provide the necessary amendments. But aside from that, usability testing also offers an avenue to identify other potential improvements you can implement on your website to further improve your customers' user experience. It helps you identify points of the experience that can be improved.




Common types of usability tests

The main objective of usability tests is to measure the effectiveness of your website from an
outsider's lens. This is why it's crucial that your testers are not, in any way, connected to you or your website.

The two most common types are moderated and unmoderated tests.

Moderated tests

This type of test is done where testers can navigate and complete tasks on your website while in direct contact with you whether through an in-person meeting or call. Moderated tests provide you with the freedom to clearly explain to your testers the objectives of the exercise as well as provide clarifications if needed. Through this type of test, you will also be able to ask testers in detail on what they think about the experience and ask for potential points of improvement.

Unmoderated tests

Unmoderated tests are remote tests that are usually done with the help of an independent company or software who can rally testers on your behalf. These testers will be provided with a task to perform on your website and results will be delivered to you. Unmoderated tests will help you ensure an unbiased result from your testers, and frees up your time from having to search your own test participants.

Usability testing is an underrated yet essential step to ensuring that customers get the optimal user experience when navigating your website. If you'd like to know more about usability testing, or how you can have your site tested, get in touch with us!