Why Content Marketing is King
Back in 1996 Bill Gates wrote an article titled "Content is King".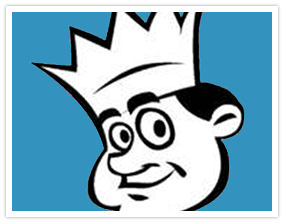 Back in 1996 Bill Gates wrote an article titled "Content is King". In is article he said: "When it comes to an interactive network such as the Internet, the definition of "content" becomes very wide… One of the exciting things about the Internet is that anyone with a PC and a modem can publish whatever content they can create. In a sense, the Internet is the multimedia equivalent of the photocopier. It allows material to be duplicated at low cost, no matter the size of the audience." Gates continues to say that content in the form of "print" cannot just be replicated on the internet, the audience on the internet demands more interactivity. They need audio, video and the ability to share this information with others.
What Bill Gates was essentially talking about is what we call Content Marketing. This is something you probably already do without even realising it. With content marketing your goal is to create great content that attracts, engages and converts. You basically want to communicate to your customers by creating and sharing high-quality content, in the hopes of influencing purchasing decisions and building brand loyalty.
This means having a website, blog, newsletter, social media channels, video, text, images. All these things create content, the next step is to make it quality content. TopRank Online Marketing CEO Lee Odden said during his SES London presentation "Great content isn't really great until it is found, consumed, and shared." Quality content is what your prospects and clients want to consume. You need to make it relevant to your target market and make it visible to them.
Consumers have an insatiable appetite for good content. If you are unsure where to start, here are 10 ideas about what you can do:
Set up a blog. See our article here for more information.
People are time-poor. Write an article that contains a list – like "5 best ways to get your baby to sleep." Post this article to blog sites, forums, Twitter, Facebook, newsletter etc.
Create how-to guides. People love to search the internet for ways they can help themselves. Get them coming to read your blog with some how-to information.
Share your news. Share what is happening in your industry, city or country. These posts need to be timely – news travels fast!
The saying no news is good news does not apply here. Take the negative angle and you'll be surprised at how your traffic increases – eg "5 things not to do before you go to sleep."
Case studies build your brand's trust and credibility. People love before and after shots.
Evergreen content is fresh and created by you. It can be shared over and over and remains relevant to your target market. This could be a special report or case study, video or seminar for example.
Give out the facts. Provide the latest statistics and research for your industry and if you conduct your own research - share this.
Review a product. Either one of your own via a consumer, or show how to use one of your products. If you are in a service industry review a product that you use to show why it is the best on the market.
Get creative and make a video series on your Youtube channel.
Content marketing is great for link building and SEO. If you build in keywords to your writing it will help your article be found through search engines. Content marketing also builds trust and credibility and because of this, will lead to more sales. If there was a winning formula for content marketing then it would go something like this: 1. Be a brand champion for your business; 2. Your customers need to identify and empathise with your brand; 3. Your content needs to tell a story and be creative to spark interest and virality.