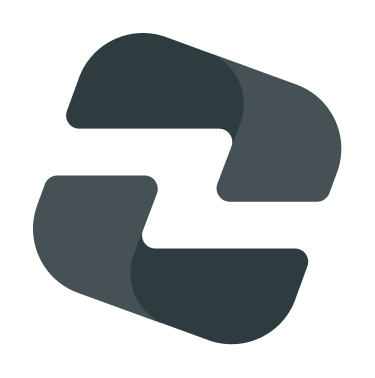 Promotion
Using classified & Banner advertising to promote your website
Classified advertising is also on the Internet.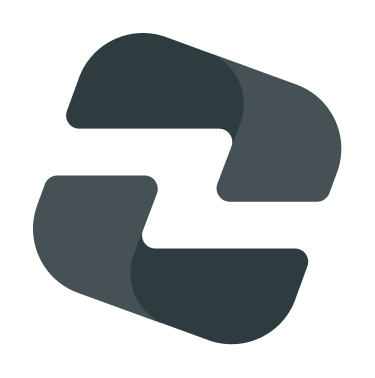 Promotion
If your website is new and the search engines dos not know about it, you need to submit it and tell them about it so they can list it. If the search engines already know about your website it may not be necessary to submit it. You can find out if the Search engines know about your website by doing a "site:www.yourwebsiteaddress" search. The search engine will tell you how many pages of your website that they have a record of.

Please note. you do not have to submit your sitemap. The search spiders are programmed to crawl the internet in search of new content, new websites. Sometimes it can be faster to get your website in the search results by simply getting a good link to it.

Search engine submission can be a complicated process; fortunately there is just a few search engines to submit to these days. Many of the other search engines are "Powered" by the primary ones.

So how do you submit your website to the search engines?
Avoid using automated submission services
There are many automated search engine submission services. The best advice we can offer you regarding them is – "Don't use them!". Search engines hate automated submission services as they can be used to 'spam' the search engines. Most search engine submission processes differ slightly, so after coming this far with your optimisation why risk receiving a 'black mark' next to your website's domain name in the search engines.
Free organic manual submission
If search engines are a key part of your website promotion strategy then we believe it is absolutely vital that you spend time submitting your website to the search engines manually.
This method has no guarantees and it usually takes a number of weeks (up to eight) before your website is indexed. The key search engines that offer free submission are below:
Paid inclusion
Pay per click advertising (PPC) means that you pay to have your website included in a search engine. By paying for inclusion you ensure that you are included in a search engine as a matter of priority. Pay per inclusion programs give you no guarantee about where your website will rank on search pages. So for certain keywords or phrases, you still need to properly optimize your pages. All that pay-per-inclusion programs guarantee is that your website will be included in their search engine's index.
If you need your website to be included within a search engine quickly then you need to consider pay-per-inclusion. We recommend that you use both methods.
Learn more about Pay per click advertising (PPC)
Monitoring
Now that you have submitted your website to the search engines you will need to wait for the search engines to index your website. This usually takes between two weeks and two months (unless you have paid for inclusion). Once you have been listed it's time to monitor your listings. There are a number of ways you can do this:
Simple Monitoring - The simplest method of monitoring is to go to each of the search engines that you are targeting and type in your keywords or phrases. Take note of where your website appears in the list. Look at who appears above you and then research what they are doing to make their website rank higher than yours.

Web-based Tools - When you Submit your sitemap to Google, you create a Google Webmaster account. The Google Webmaster account provides a set of tools which help you monitor the Search engine listing and ranking process. Market Leap (www.marketleap.com/verify/default.htm) provides a number of free web-based keyword analysis tools. These tools will allow you to check the rankings of each of your keywords and phrases.

Software Packages - Web Position Gold (www.webposition.com) is the #1 solution for SEO. It provides a whole range of tools for all aspects of SEO. Included as part of the Web Position Gold package is the ability to monitor your rankings on target keywords and phrases. If you are serious about your SEO, and the DIY route is for you, then you should consider purchasing Web Position Gold. The standard edition costs US$149.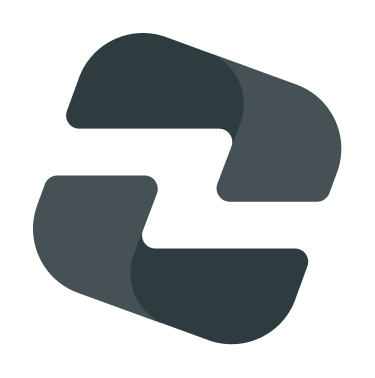 Persuasion
A good website needs to have fantastic sales copy supported by great pre-sales content.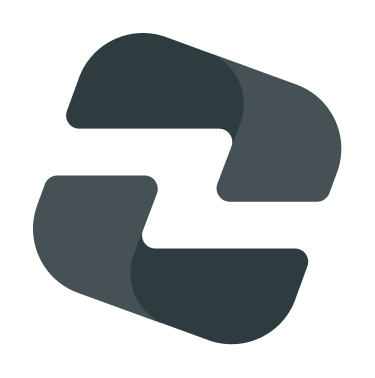 Persuasion
Establishing your trust & credibility
In order to successfully persuade your visitors to take action you must first establish your trust and credibility with your visitors. If your website visitors don't trust you and believe what you are telling them, they will never buy from you – no matter how amazing your products or services are.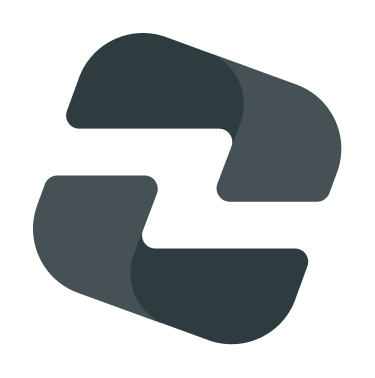 Link building
Reciprocal links that endorse you
Links are the Internet's form of 'word-of-mouth' marketing. When someone links to your website they are, in a sense, endorsing your website.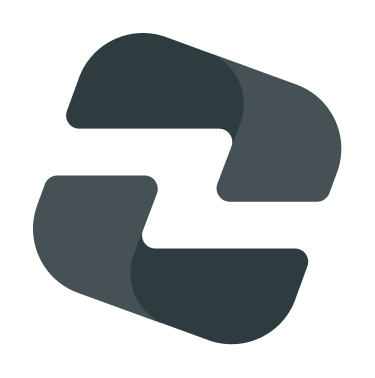 Domains & Email
When an Internet user types a domain name into a website browser a request is sent out to the local Internet Service Provider (ISP) asking where it can find that website.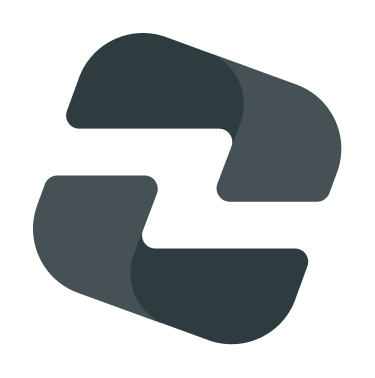 Search Engine Optimisation (SEO)
Meta-Data - Data About Data
Metadata is the information about a data source. For example, a document contains information, but there is also information about that document such as the title, author and publisher - this is the metadata, in other words, data about data. If we compare this to the web, every webpage has a number of metadata elements that can be set for the page. Standard metadata that should be displayed for every webpage is: the page title, the description and the keywords or phrases that summarize the content of that page and which appear within it.

Metadata is not visible on the site itself but is used by some search engines and directories to gain information about the website in order to index (catalogue) it correctly. Different search engines use metadata differently and some don't use it at all.
The following is an example of effective metadata, that could be used by the site www.currypantry.com

Title
Welcome to Curry Pantry, suppliers of premium Malaysian Curry Pastes.

Description
Visit Curry Pantry for authentic, premium Malaysian Curry Pastes and sauces. For gourmet food without fuss, see our recipes for vegetable, lamb, seafood, beef or chicken curry.

Keywords
Curry, curries, pantry, curry pantry, sauces, pastes, recipes, Malaysia, Malaysian, cuisine, food, history, lamb, chicken, seafood, vegetable, meat, vegetable curry, seafood curry, chicken curry, lamb curry

Writing Your Metadata
Keywords / Phrases


When preparing your metadata, prepare your keywords / phrases first. This is because they should also appear in your page description and title. They should reflect the specific content of the page that you are writing for and you should consider the following:

What are the key words / phrases that your potential customers might enter into search engines or directories to find your company, site and products?
What keywords / phrases do your competitors use?
How competitive is your industry (you may want to select a niche and focus upon that)
Keywords should be limited in number (Search engines generally only permit a maximum of 25 or so, all other keywords appearing after that are ignored)
Keywords / phrases should not be repeated too many times (Search engines 'see' both of these strategies as 'spam', false attempts to increase search engine rankings and will ignore the page / site.)
Compared to our example of effective keywords above, an example of a keyword /phrase list that would not be accepted by search engines because it is too repetitive / long would be;

Curry, curry, curry, curry, curry, curry pantry, curry pantry, curry pantry, curry pantry, curries, curries, curries, curries, curries, curries, Malaysia, Malaysia, Malaysia, Malaysia, Malaysian food, Malaysian food, Malaysian food, Malaysian Food, beef, lamb, chicken, seafood, vegetable, meat, beef, lamb, chicken, seafood, vegetable, meat, beef, lamb, chicken, seafood, vegetable, meat, food, food, food, food, recipes, recipes, recipes, recipes, recipes, Malaysian recipes, Malaysian recipes, Malaysian recipes, Malaysian recipes.

When entering your keywords / phrases they should all be separated by a comma. For example:
keyword1, keyword2, phrase one, phrase two
Page Description
Having selected your keywords, it is now time to prepare your page description. This is displayed by most search engines when returning a listing of relevant sites based on a specific search. Users search for sites by entering keywords or phrases into search engines or directories and the page description is displayed beneath the title in the list of results.
For the description, write one or at most two sentences describing the page content. Incorporate your page content / metadata keywords while writing it so as to increase the chance of the web page being found by search engines and directories.

Page Title
The page title is also used by search engines to gain information about the website and is the most important piece of metadata on any webpage. The page title is displayed in search result listings and also in the browser title bar whenever the page is viewed.

It is advisable to make the title no more than approximately 10 words long as anything longer than this will be truncated. Try to include keywords, rather than just the company name - preferably keywords & phrases that are also used in the page content, as well as in the metadata.
Below is an example of how our metadata example would appear when returned by Google as a hit.
Welcome to Curry Pantry, suppliers of premium Malaysian Curry Pastes

Visit Curry Pantry for authentic, premium Malaysian Curry Pastes and sauces. For gourmet food without fuss, see our recipes for vegetable, lamb, seafood, beef or chicken curry… http://www.currypantry.com - 15k - Cached - Similar pages

Summary
Metadata is an often overlooked component of many websites and many webpages. Every webpage that you have should have at least a 'Page Title' and 'Page Description'. The 'Keywords / Phrases' meta-data is nowhere near as important as the other two as it is only used by one or two search engines – but it never hurts. All the best!!




---
"Is Your Website Producing Amazing RESULTS?"
If your answer is anything less than a resounding yes, then you need to learn about Zeald and the 'Websites that Work!" program. Because results that are anything less than 'amazing' means you are selling yourself short!

---

© Zeald 2005 – All Rights Reserved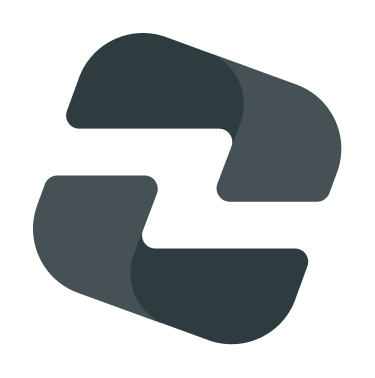 Persuasion
Why every website needs a strong UVP
What is UVP?
At some stage or another you might have heard of the phrase 'elevator pitch'. It's basically a short 30 second pitch about your business idea or proposition. This typically includes who your target market is, what benefit you offer your customers, a description of your products or services and most importantly what makes you unique – what's different about you compared to everyone else in the market.
Unique Value Proposition (or UVP) is exactly that. It is a clear statement that communicates to your website visitors exactly what you are offering and why you are the only business making this offer. It's not the same as having a 'tag-line' which is usually something short and memorable.
A UVP doesn't have to be memorable but it needs to be a strong, clear and concise statement about your business so that every time someone lands on your website it should be immediately obvious to them why they should be doing business with you and not with someone else. For example, Amazon's UVP is 'Low price, wide selection with added convenience anytime, anywhere.' In one sentence they have summarised what sets them apart from everyone else.
Identifying your UVP should be one of the most important aspects of your marketing strategy but surprisingly, many businesses struggle with this and often ignore this key area of their business and website.
UVP success story
The team at Future Now, like most other marketers, are passionate about establishing a strong UVP for every website. To prove the importance and effectiveness of a UVP, they used one of their clients Accepted.com as a case study. They ran a test where they drafted three different versions of UVP and tested them against the original website.
They trialed UVPs that communicated how long Accepted.com has been helping customers, how much success they have had and the kind of customer problems they can solve.
The result was a whopping 30% increase in conversion, resulting in tens of thousands of dollars in extra sales!
As you can see, by just identifying your point of difference and communicating that with your customers, you can actually impact your conversion rate.
So how can you go about establishing a UVP?
UVPs are the best way to spark the interest of someone that has landed on your website within that 3 second time frame we often talk about. A big part of establishing a clear UVP is putting yourself in the customer's shoes – what does he/she have to gain by specifically doing business with you?
Here's a few tips to get you started:
Get input from your employees. Get a group of people in your company together – and ideally someone from every department so you get input from every area in your company. Even better if you can involve each and every one in your company through an email. You want them to answer the simple question 'what do you think we do best?' This will give you a range of answers from every part of your company.

Ask your most faithful customers. Find out from a few of your most faithful customers why they chose you. Clearly they think you offer something that no one else does, so find out what it is and get as much detail as possible – remember, if it's a great quote you can even use this as a testimonial on your website!

Think about why you decided to go online with your business. What made you think you needed to be online – maybe you saw an opening for a product or service that no one else is offering or maybe you can do it better, quicker or cheaper?

Create first draft of UVP list. Once you have the list from all the three exercises above, look for points that have a common thread and separate them out as your UVP list.

This list should be the foundation of your UVP. Now you just need someone that is a good writer within your company or someone you can hire for a few hours to write around five versions of the UVP.

Test each of the versions compared to your website as it stands. You need to place this UVP on your homepage and any other important landing pages (if you have any PPC advertising set up, all your landing pages from these campaigns should have your UVP). Test each one of the UVPs against your website and check for conversion rate - remember not to change anything else on your website during this period because you want this test to give you the best possible indication of what the right UVP can do for your results.

Pick the one that gives you the best conversion rate.
Once you have set up your UVP, remember that this will distinguish you from the rest of the market place and help you become a leader but to stay on top it's always good re-visit your UVP, tweak and adjust it as your business develops over time.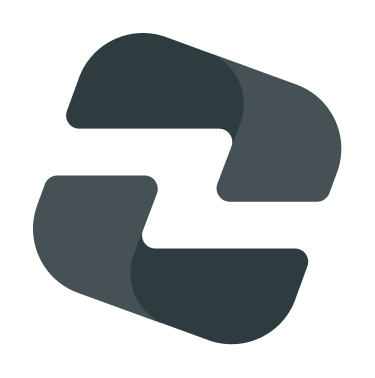 Web Design Tips
How to optimise images on your website
Images are a very important part of your website. They tell a story and help convey information but the key is to make sure that you optimise them so the user still has a great experience while browsing your website. Use the following simple tips to make sure that your images are fast loading, tidy and professional - while still conveying the information.
Understanding the different image formats
When you are dealing with images, you will find that there are often few different file formats available - meaning the file names will have different extensions. Each one has its own benefits and depending on the situation and the kind of image, it is a good idea to look into which format works best and use that file format. The two most popular file formats for images that you will come across are Jpg and Gif:
Jpg format
The Jpg format is very commonly used and it is good for displaying photographic images, which normally contain colour blends and tones. The Jpg file format can have several million colours, but it does not support transparency. Transparency is a feature that allows you to overlay a background colour on to your image. This is a great feature when you want to include text on a graphic background - if you go with Gif file, the background will come through the text box so the text is just sitting in as part of the background. Where as a Jpg image will not support that feature.

Image file types - Jpg vs Gif - photographs are a lot clearer in a Jpg format when the file size is small
Gif format
Gif images are good for small images or images with a small number of colours that are just solid colours without any fading, for example, company logos typically have a few colours and they are generally flat colours that are suitable for a Gif format. The Gif file format can have up to 256 colours and supports transparency.

The Gif format is great for smaller size images with limited colours or tones
The Gif format also supports basic animation so you can include files with animation for extra effect like these cute kittens for example: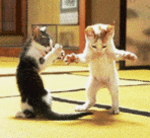 Gif file animation
Use image editing software
When you are editing images, like for example you want to add text to an image to explain its context or you want to change colours or play around with it to make it your own, you will need to use third party image editing software. Zeald image manager also gives you access to an image editing program but it is more basic so anything that requires editing of the image itself like colours, we recommend using other software.
You can look into Adobe programs like Photoshop and Illustrator or Fireworks but there are number of online applications you can use that are free and also very easy to use. So no need to download a program on your computer. And some of these free applications also allow you to store your files on the internet. We have reviewed a few of these options so you can choose from the best available.
Crop and resize images
Image files are made of pixels and every pixel of an image takes time to load. One of the most effective methods used for reducing the file size of an image is to remove pixels by reducing the dimensions. 'Cropping' and 'resizing' are two ways we can use to do this, and depending on the kind of image you have and what you would like to focus on, you could either use one of these methods or you can use a combination of both. Keep in mind that the final image should still contain all the necessary information to get the story across.
Cropping
'Cropping' is a feature that allows you to cut the unwanted edges of an image, which makes it a very effective technique for reducing the size of an image, while still keeping the most valuable part of the image intact. By cropping an image we can remove elements of the image – like unwanted background, sky, grass, crowds, office walls, etc. This method is pretty much like the zooming function, because we are highlighting the part of the image we want our visitors to look at.

The cropped image on the right retains the information that we are trying to convey, while the original image on the left does not tell the story
Resize
'Resizing' an image allows you to change the size of the entire image – so all the elements of your image are still present, just in a smaller size. And because we are changing the size of the image, it is important to keep the proportions of the image the same, i.e., the height and the width ratio of the image, otherwise the image will look squashed or stretched. The Zeald website image manager program allows you to 'lock' the proportions so you can just change one of the dimensions, either height or width and the other will change automatically in proportion to the original image.
Use small thumbnail images and link to large files
Another technique used to reduce the download time of a page is to move large images, audio, video and animation files to other pages. Then create a link to them on your web page using much smaller images (called thumbnails). This will reduce the download time significantly so your customers can quickly have a look at the smaller images and choose which ones they would like to see a larger image of. So instead of having all your big files download onto a page, which could be slow and lose you customers, you will be showing them a gallery of images very quickly and giving them the choice to see more of whatever they would like.
A product category page is a perfect example of this method of displaying images. The category page presents a list of thumbnails and short product descriptions, which are linked to the larger more detailed page.
Reuse images
Web browsers have special software built into them that allows them to store files once they have downloaded, so that they can be reused. This is called caching. This means that if we design pages that reuse the same images, they do not need to download again and will display faster.
So once your users have loaded the first page, the transition to loading up secondary pages will be a lot smoother.
Some examples of images we can reuse on your website include:
Logos and branding graphics
Background image and textures
Stylistic images, such as dividing lines, header backgrounds
Product images for product highlights
Icons, for example email marketing, shopping cart
Accent graphics, such as "New" or "Hot"
Call to action buttons and graphics
Increase the compression rate
'Compression' is basically reducing the size of a file, which also lowers the visual quality of the image. So if you have a 1Mb file and you reduce the size down to 100kb, you will lose some of the sharpness in the image. Therefore, reducing the file size is a bit of a balancing act. You want to reduce the size but still make sure that the image is not too blurry or unclear. Compression works really well when you use it to display a smaller image like a thumbnail and then link it to the larger file which will open in a new page (as described above).
Compression is usually done in image editing software such as 'Adobe Illustrator', 'Adobe Photoshop', 'Fireworks' or any of the free online sources like Picnik or Photoplus 6. You can also use the Zeald website manager, which includes software that can do basic image editing that will allow you to specify the file format you want to use, i.e., Jpg or Gif and also compress it by reducing the quality. Depending on the format of the image file you are working with, the reduction in quality appears different in different image formats.
With a Jpg image, compression can make the it blurry and also muddy. With Gif images, compression reduces the number of colours so they end up looking monochromatic.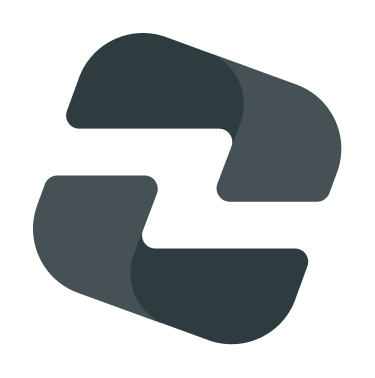 Web Design Tips
Does a slow website really cost you?
Having flash and lots of animation on your website might seem like an appealing option but the reality is that it could be costing you more than you think. Not only do you have to consider higher bandwidth costs and the rent of the servers, the slow loading website could actually be effecting the number of sales you get from your website.
Why is that? It's because many studies conducted by a number of experts have shown that a fast website can persuade your users to take action better than a slow website.
How exactly can it effect your business?
Not only does a slow website mean that your visitor is not getting instant feedback, i.e., they are having to wait for things to happen so they are not as engaged, but if your website is really slow the user would have left well before it even loads.
A number of large industry players have actually quantified the effect of page loading times on their results:
Amazon's tests in 2007 also showed that every 100 millisecond increase in load time resulted in a decrease of sales by 1%

Facebook also found that increasing page load time decreased the number of pages the users visited during their session

Google's tests in 2006 showed that increasing load time by 500 milliseconds resulted in 20% drop in traffic – that's just half a second!
This is one of the main reasons why Google is looking to speed up the web and encourage website owners to do everything they can to keep their page loading speeds as small as possible. Google recognises that fast loading websites provide a good user experience, and their job is to find the best and the most relevant websites and put them at the top of the search results. The way Google judges the 'best' results is based on a number of factors but website speed has become a big factor in the mix.
So what is a good response time for website loading?
Usability guru Jakob Nielsen in his article Response Times: The Three Important Limits gives advice based on studies on what is acceptable when it comes to response times:
0.1second delay is about the limit for the user to feel that the system is reacting instantaneously
1second delay is about the limit for the user's thought to stay uninterrupted, i.e., they are not thinking about any other tasks. However, even at this fast speed the user will notice the delay
10sec delay is about the limit for keeping the user's mind focused on the conversation that you are trying to have. Any longer, and your user will look for other things to do while waiting for the website to load. This could very well be to surf other websites.
Since the general internet speed in NZ doesn't allow for loading speeds of under 1second, the target for your web pages should be to load within 10 seconds on a 56k modem as a rough guide. We say 56k modem because if you cater for the worst case dial-up speed scenario, you will be well covered for the broadband users. So if you are over the 10 second threshold by a small amount, you should be OK as most homes in New Zealand now have broadband.
If you'd like to find out how long your website takes to download request our free Website Audit service which will tell you exactly how your website is performing.
If you have a Zeald website, learn how to lower the time it takes for your images and content to download.