Blogs
A blog (from the term "web log") is a type of website, usually maintained by an individual with regular entries of commentary, descriptions of events, or other material such as graphics or video. Entries are commonly displayed in reverse-chronological order.
What is a blog?
A blog (from the term "web log") is a type of website, usually maintained by an individual with regular entries of commentary, descriptions of events, or other material such as graphics or video. Entries are commonly displayed in reverse-chronological order.

Many blogs provide commentary or news on a particular subject; others function as more personal online diaries. A typical blog combines text, images, and links to other blogs, Web pages, and other media related to its topic. The ability of readers to leave comments in an interactive format is an important part of many blogs. Most blogs are primarily textual, although some focus on art (Art blog), photographs (photoblog), videos (Video blogging), music (MP3 blog), and audio (podcasting). Microblogging (such as twitter) is another type of blogging, featuring very short posts.

As of December 2007, blog search engine Technorati was tracking more than 112,000,000 blogs.
How are blogs good for business?
Blogs are a good way to publish and organise content that changes on a regular basis. They are a great way to keep your potential customers, your customers and your staff informed about changes or learnings you or your company have made. Some common examples include:
Company news - Let your customers and potential customers know what your company are up to, great for building rapport and trust and credibility
PR - Let your customers and potential customers know how well you are doing in the media - Great for trust and credibility
Sharing knowledge - Share helpful information and learnings with your customers and potential customers. Great for building trust and credibility, great for customer retention. Prove to everyone that you are knowledgable, interested in providing great value, and helpful; that you are the leader in your industry.
Internal help files - Blogs can be used just for internal use, for example these help files could be defined as a blog
Good for Branding
Blogs are a great way for a company to engage with their customers and show their true colours. Blogs are written in a more "personal" manner to a standard website article. They are not laboured over and they give a customer a real and honest window into who they might be or are dealing with.

Searchable
Blogs grow at a rapid rate, and the information is usually archived by time and categorised which allows users to find information from the history of previous posts. The information is searchable, either internally or via the search engines.

Centralised
The information is centralised and available to everyone. Blogs work very well with promotional announcement tools such as email marketing, Twitter, Facebook, etc. When you have something to announce in an email it is often a great idea to publish just snippets in the email and link through to a full article in a blog.

Great for Search engines
Search engines love "up-to-date" content. Search engines are always looking for the most up-to-date information to serve to their users, based on the search query. This is becoming more and more important with the development of social media tools such as Twitter and Google Buzz.
Blogs are a great format to publish regular up-to-date information to the web. Search engines love them. If you are looking to improve your Search engine presence, you need to publish a blog.

'Link bait' - For good search engine results you need to provide quality content that other people will want to link to. There are so many million blogs out there, you need to differentiate yours by finding a niche and providing really good quality, interesting, informative, funny, perhaps controversial content. If people read it, enjoy it, and link to it, you have generated an inbound link which is like a "vote" for your blog in the eyes of the search engines when they come to rank your website.

Because of this it is a good idea to setup your blog on the same "domain" or address as your business website. For example www.zeald.com/blog or www.blog.zeald.com
So what is involved in setting up and running a successful blog?
Resource - You need to have someone to write your content. This is the common flaw with most business blogs. You need someone who:
Understands and has a passion for your business
Someone who is a good efficient writer
Someone who's "voice" or "style" matches your companies brand
Someone with a spot of "X" factor. Someone who is maybe opinionated, funny, quirky, creative, or very knowledgeable
Someone with the time. set aside some days per month to create blog posts, and promote them
Intel - You need some ideas for what to write about. This is especially important if you are setting up a blog to generate qualified search engine traffic. You need to find out what your potential customers are searching for with regard to your product / service. This is where keyword research comes in handy. Another good method is to use your customer FAQ. What questions are your existing customers commonly asking you? Chances are your potential customers are asking the same questions.

Method to publish - You need a blog itself and a method for publishing the content to the web. Remember a blog is essentially a website so any content management system will allow you to do this. There are plenty of free blog publishing software out there such as blogger or Wordpress.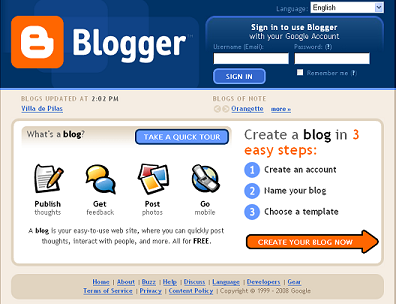 Method of promotion - Of course a blog on its own is not much good if you cant tell people when you have published some new information. You need a way to tell all interested parties that you have some interesting news for them. The best method for promoting blog articles is really your trusty email. You can also use Facebook, Twitter, RSS feeds and a multitude of other social media applications.

Make it easy for users to share - Once you get people to your blog, make it easy for visitors to share it with their friends and colleagues. Chances are if they like it, they will know someone else who will like it. Some common methods for sharing links include: a "Share this" badge, a "Tweet this" badge, or a "Buzz this" badge. You can get a Share this badge from Addthis. You can then add the code to each page of your blog or website yourself. Or you can get Zeald to add it to the template of your website for you. This means the badge will appear in the footer of every page of your website automatically.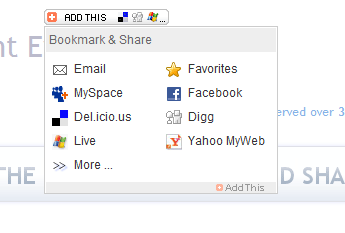 Followers - Once you have the content and the method of broadcasting, you then need some interested parties. This involves building an email database, building a Twitter fellowship or a Facebook fan club. You might already have a good database of customers that you can start with, but you should look to continually build and refine this database.

Engage - Blogs work best when you can engage with your users. Blogs are a core element of the Web 2.0 revolution, where the content is driven and generated by the end user. Users will expect to interact and post comments and discuss issues directly and publicly with you. This can be scary to begin with but once you get past that, you will find it very effective. Let your users write your content for you, let them voice their opinions, ask their questions and have your say.

Setup a third party blog
This is a good free way to setup a blog for your business. You can very easily and quickly setup a new blog with a specialist blog software such as blogger. Using such software you are able to design a "header" and choose from a number of pre-formatted templates to fit with your companies brand.

You should link to your blog from your website in a new window.

You should setup your blog with a sub domain of your primary website address. For example www.blog.zeald.com is a subdomain of the primary www.zeald.com website address. Blogger help will explain how you can do this.

Limitations of Blogger:
The design options are also very limited and templated.
Because it is free it is very DIY. You will need to design it yourself or pay a design company to help you.
Blogger does not have a phone helpline, so you are reliant on just help files.
Unable to incorpoarte it within your website. The external blog must remain just that. You will need to link to it in a popup window - It is never a good idea to "Iframe" an external blog into your website, for usability and SEO reasons
Setup a Zeald blog
Try the Zeald blogging tool that allows you to easily post news updates and articles to your sites. It integrates nicely into the front end and back end of your Zeald website.
Learn about our Blogs and Social Networking product and fast track your blogging and Social media.
Email marketing
Which ever option you choose for your blog platform, if you are setting up a blog, you need to setup email marketing. The two go hand in hand. Build up a database of followers. Send out religiously a new campaign every 2 months. You might like to send more regular campaigns, but make sure that you are not annoying your customers and make sure you have enough good quality content. If you leave it much more than 2 months, your audience might forget who you are.
Email marketing is the method you use to broadcast, how you let everyone who is interested know that you have new content on your blog. You should also consider building a social network using tools such as Twitter and Facebook.
Learn about Zeald email marketing
In Summary
Ultimately it is your call, but really the technology you use is the small investment you will be making. The bigger decisions will be in your management resource. Who is going to own this task and make it work for you?

All the best with it! If you have any further queries with regard to setting up a blog on your website, please use our comments or speak with your Zeald ebusiness consultant

Stay tuned we will be adding to these articles to offer further advice and guidance.