Habits of ecommerce customers that you can benefit from
It is common for people to be interested in products that their role models promote.
1. Buying products that have celebrity endorsements
It is common for people to be interested in products that their role models promote. This is especially strong when it seems natural that the celebrity would use the product themselves. For example, it would seem natural for wild-man survivalist, Bear Grylls to use a knife he promoted, compared to him eating at a fast food chain he promoted.
Do you have a product that you know a customer uses? Write a blog about it, or post it on social media! For example, if you own a kids retail shop, and know that a celebrity mum uses a brand that you sell, let people know! You will most certainly catch the attention of customers who are a fan of the celebrity.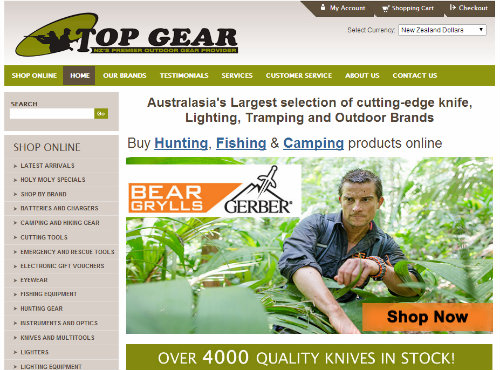 2. Spending more to get free shipping
We've all been there, we have $25 worth of product in our cart, but free shipping is offered if you spend $30. What do you do? Some people will hunt around to find small something to bring their basket up to $30. Whereas other people may find your free shipping offer to be just the justification to spurge on the other product they were initially undecided on.
Because of this, you may want to consider the benefits of offering free shipping once a certain cart price has been reached. It is a great way to incentivise customers to spend that little bit more, without losing them to high shipping costs.
3. Spending more to save more
Offering a discount on one item because a customer has bought a number of other products encourages people to 'spend more to save more'. I have to admit, that while I know what shops are doing, I often fall for this. When you are already choosing between a few products, it does not take much for a company to grant you the permission you are internally looking for.
Look to add this sales technique to your website seasonally when you are looking to get rid of excess stock, and to create hype via email marketing and social media when you do.