Ideas for running a successful business blog
You may have found yourself typing into Google 'what is a blog".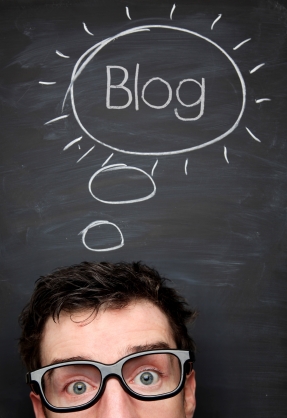 You may have found yourself typing into Google 'what is a blog". It is a funny word that actually comes from web-log and is basically an online journal. You can read more about starting out with blogs on a previous post. Blogs can be a great way of generating traffic to your website and creating a buzz around your products and services. They provide an easy way of getting relevant and up to date content out to your potential customers, regular customers and staff and are also effective for search engine optimisation. However, starting (and regularly updating) a blog can seem like a daunting task, so we've put together the following hints to help get you on your way.
Choosing what to write about
Choosing what you want to write about in your blog can be one of the hardest parts of creating one. Blogs can have many different functions; they can provide news or personal opinions on particular subjects or can be used as a kind of online diary. If your company sells products, how about writing a few articles about other products that compliment yours, or hints to help your customers get the best out of their purchases. Show your products in context; engage your customers and ask them to send you images of how they use them.
If your company provides a service instead, case studies can be an interesting way of giving information about what you do without sounding too much like an advertisement. It's important that you don't just treat your blog as a place to advertise your own products and services; what you write needs to provide your customers with some value otherwise they will be unlikely to return.
Plan blog posts in advance and develop regular features
Planning what you're going to write about and when can make regularly updating your blog a much more manageable task. Are there particular events that occur throughout the year in your industry? (product launches, awards, conferences etc). Note the dates of these down and aim to write a feature about them. Developing regular features e.g. reviews on Tuesdays, or your favourite recipes each Friday can also make regularly updating your blog a breeze as you won't need to rack your brain for topics to write about.
Engage with your readers
Allowing readers to post comments on your posts and encouraging discussion can be a good way of developing rapport with your potential customers. Let your readers share their opinions and views on the topic at hand and reply back to them when appropriate. Don't be discouraged by negative comments. Instead, try and solve the issue the person has – you never know, you could win over a new customer.
Invite special guests
Know an expert in your field? Ask them to write a post on your blog as a guest blogger. They could provide some advice to your customers and in-turn you get a great endorsement. For example if you sell health related products you could ask a personal trainer to give their top fitness tips. They could then link to their post on your blog from their own blog or social media account.
Add images and video
Keep your readers interested and they will keep coming back to your blog. Here is a great guide to blogs.
Read, read, read
Read other blogs in your industry or those that compliment it and connect with other bloggers and businesses. Help eachother with links and posts - you might just find your customer base increases.