The utilisation of beautiful imagery can really bring the wow factor to any website. Images are being used more and more as a communication tool to the audience. Instead of using a lot of text which the reader may glaze over, the use of images helps to break up the text. Not only that but images can be used to bring across a strong message which may be difficult to communicate with just text. For example, what better way to show you have unique, beautiful wedding dresses, then to show it?
Our web designers have commented that 2014 is the year that big, stunning images will be favoured over text as the preferred choice of content. So we have put together a few examples of websites that use stunning imagery.
Jessica Bridal
shows us the impact of a truly beautiful image. This understated look communicates the effortless elegance every woman wants to feel on her big day.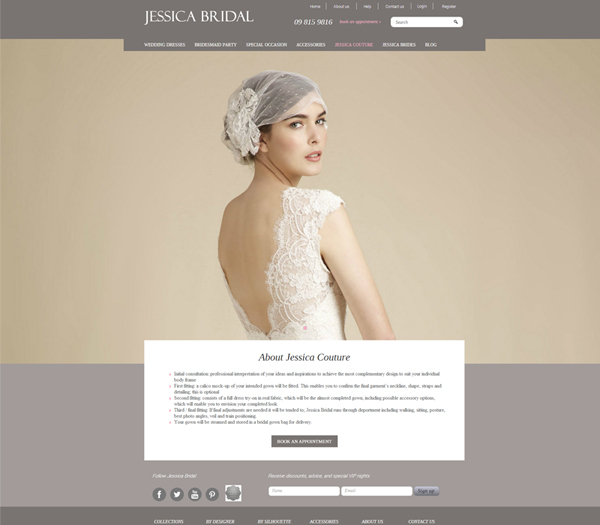 This look from
Herbsonline
is spectacular. Food is an experience for the senses, these images feed the reader the idea that what looks great will taste amazing.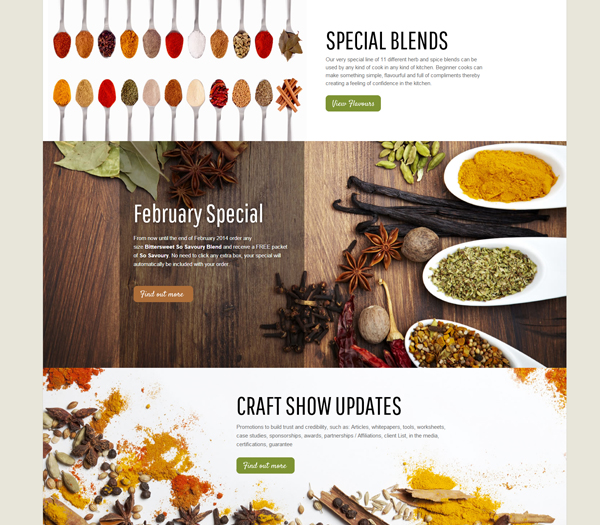 Zlato Jewellers
is another great example of a website that communicates its excellence in design and beauty, by showing instead of telling. Buying an expensive piece is an experience, and that experience needs to be there from the start.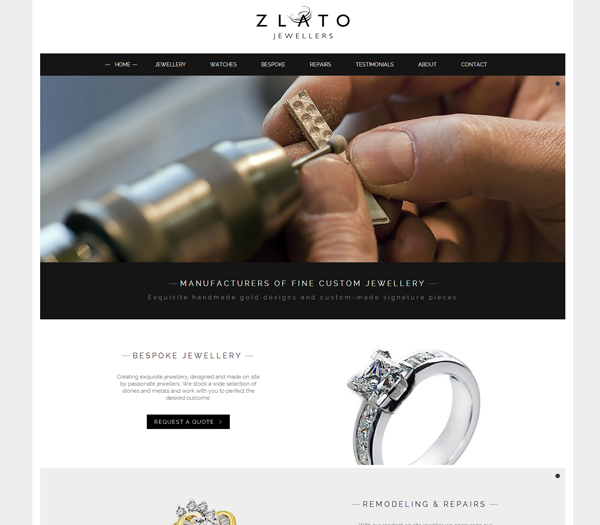 Ecochic
lets the customer envisage the products in their own home. By showing good quality, beautiful images, the customer gets a good feel for the potential new look their own home could have.